Why attend Infor TechEd for LN copy
January 30, 2019
By Claudia Pasquet
Infor TechEd for Infor LN opened its doors for the very first time in 2017 when Infor Education laid the foundation for a unique, successful and popular training event for all Infor LN fans. Since then, Infor TechEd for LN occurs every year in the same city—the birthplace of LN—Amsterdam. Over the past three years, more and more customers and partners all over the world have heard of Infor TechEd for LN and joined since then to experience this great training opportunity.

But what makes Infor TechEd so great, and why do customers and partners come back, year after year?
Infor TechEd combines three very important, crucial values: Networking with peers, learning by doing in open labs, and problem-solving solutions provided first-hand by the product experts themselves. Talking to our customers and partners before, during and after the event brings us a lot of great and helpful feedback. While we are already thinking of the next edition of LN TechEd we are incorporating all the feedback in the implementation.
For the third edition of Infor TechEd for LN, our Education team with Alessandro Salvetti, Infor LN Program Manager, put a lot of effort and time to create a great agenda that will help you to get the most out of your ERP solution. For 2.5 days, between the 26th and the 28th of March you can join us for an immersive, hands-on learning experience while attending product roadmaps and panel discussions, networking with Infor product managers and fellow customers, and practice what you´ve learned in the open lab.
Learn how to close gaps with Infor LN extensibility
Is your company planning to extend its LN solution to gain more from its functionalities? Guess what? We have the product experts on site who will show you in detail and step-by-step how LN Extensibility can close the gap between standard functionality and your organization's specific business requirements. Jaap Doornebald, Senior Principal Architect for Infor LN Technology and Pieter Mulder, Senior Development Business Analyst, will take you on a 2.5-days journey to discover the different extension tools you can use to personalize, tailor, extend and integrate Infor LN. You'll be guided in a live Infor LN environment, where you'll learn how to build without breaking—and therefore protect your investment. You will also discover the new extensibility methodology for Infor LN solutions, learn how to use modelers to enhance your existing LN business processes—or develop new ones, discover how to build documents and reports with LN Report Designer and dive into the design of documents and reports. Or you will take a deep dive into Infor DOM and IDM features to understand how to use them to enhance, distribute, and store your business documents, based on different rules.

This year we are offering deep-dive training sessions that will cover topics such as Technology Update, Business Intelligence, Extensibility, Preparing for the Cloud, Infor OS, Application, and User Experience. Within these tracks, you can mix and match the sessions for your preferences and requirements to create your very own event agenda.

The only thing you need to do is to register for Infor TechEd for LN on March 26-28 and enjoy the show.

Alessandro Salvetti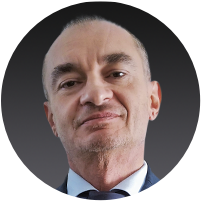 Infor Education Program Manager
Alessandro comes from 17 years' experience in Infor Consulting Services where he played different roles in both technical and application areas, during this period he showed passion by working alongside his customers to transform their organization to be more agile, experimental and customer-centric. His proficiency in designing innovative programs, training, and leading experiments have proven to build customer confidence in doing things in new ways. His role, within Infor Education, is to establish the right strategy for delivering training to our customers, partners, and employees and his main objective is to develop top qualite ducation programs."
Filed Under
Education & Transformation Services
ERP
Events
Manufacturing
Industry
Automotive
Aerospace & Defense
Construction
High Tech & Electronics
Industrial Machinery & Equipment
Industrial Manufacturing
Product
Region
Worldwide
EMEA
North America
APAC
LATAM
Let's Connect
Contact us and we'll have a Business Development Representative contact you within 24 business hours