1 part bold thinking, 2 parts planning, and a dash of risk – the recipe for digital transformation success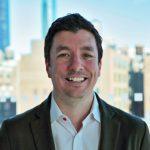 Brooklyn Sports & Entertainment validates 3 core concepts as a starting point for your own digital transformation.

By James Toomey, VP, Digital Transformation, Brand and Experience Strategy, H&L Digital


Digital transformation can be hard to define; it's everywhere, yet nowhere when it comes to a crystalized definition. Some might justifiably argue that terminology isn't the issue. From a business value standpoint, that's certainly true. Outcomes are what matter, not what you call something.


However, the lack of clarity and structure around digital transformation can be a barrier for organizations trying to take advantage of it. Differing definitions, expectations, and perceptions about digital transformation's value can make it difficult to get projects off the ground and prevent the level of buy-in needed to make them successful. So, while achieving a universally accepted view of digital transformation may be a pipe dream, it's certainly not beyond the reach of individual organizations. Digital transformation is tangible and achievable.


At H&L Digital, we help define and drive digital transformation for customers of enterprise software provider Infor. This work has given us the opportunity to collaborate with customers in a wide variety of industries, from retail and manufacturing to public sector and fleet management. Our most recent project is with Brooklyn Sports & Entertainment, owner of the Brooklyn Nets and Barclays Center (read more about our work with them here). Their digital transformation goals are wide-ranging and touch the entire enterprise.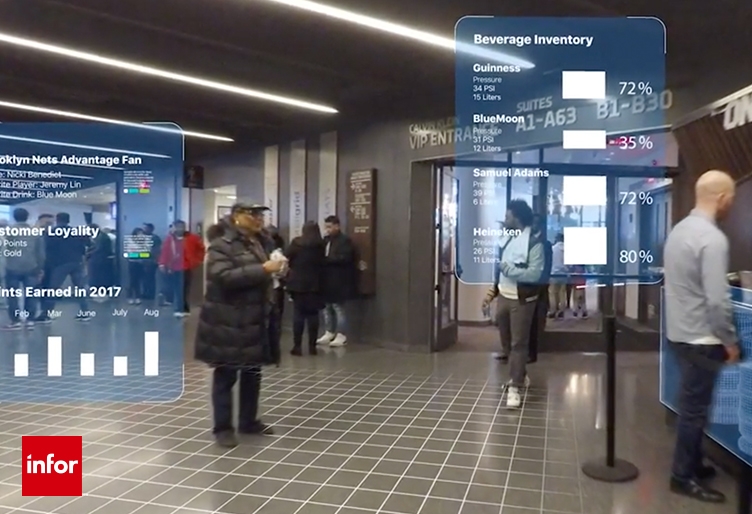 As diverse as these customers and their industries are, we've found some core concepts that can be used to establish the clear definition and structure required to make digital transformation projects successful for every company we support. Using Brooklyn Sports & Entertainment (BSE) as a reference point, let's look at three of these concepts as a starting point for your own digital transformation:



Set your strategy, define your path

This first step may seem obvious, but it's surprising how many organizations fail to successfully execute it. According to one analyst firm, only "27% of firms have a comprehensive digital strategy, and only 21% believe it's set by the right people." Before any technology decisions are made, companies need a clear vision and strategy for what they are transforming into.
With BSE, our conversations started with the desired outcome — where the organization wanted to be in 10 to 20 years. It became clear through these "vision sessions" that the end goal was to create more meaningful interactions that will set BSE apart in a highly competitive market. The goal for the BSE-owned Barclays Center is to move away from event loyalty and to get to the point where customers say, "I want to go to Barclays Center this weekend. What do they have going on?" As BSE begins to modernize its organization from the bottom up, there are end goals we're all working towards. Once the strategy for BSE was set, Infor began planning for enterprise enablement to bring those new experiences to life.



Digitize throughout

Organizations that want to create business impact through digitization must be willing to take bold steps and face risk. At Infor, we like to say that companies need to think about transforming from the inside out. BSE faced this head on, driving digitization throughout every touch point in the organization — from employees and customers to operations — and focusing these efforts on three distinct hubs.
The first hub is focused on the Nets team. We're centralizing, standardizing, and designing technology for everything from the players' training time and on-court game performance to travel schedules and lifestyle choices. In the future, this effort will help deliver insights that inform strategies for better player performance.
The BSE arena hub is centered on operations. Our goal is to make the organization smarter by deploying human capital management (HCM) technology that allows improved alignment of new hires to roles and supports a different model for managing the business.
The fan experience hub leverages impact from the arena hub and team initiatives to create those special moments. As a fan, just imagine being able to schedule a hot dog order during the third quarter, find the least-crowded bathroom closest to your seat, or receive exclusive player insights available on your mobile device live in the arena.


Connect your ecosystem to create fabulous experiences

The digital solutions a company deploys should be viewed as part of a larger connected ecosystem, rather than as separate entities. A strong ecosystem will tie together interrelated products, services, and software to ultimately drive value for other parts of the organization.
With BSE, there are several digital ecosystems that need to work together to drive true business change. Each of the three BSE hubs is a value multiplier for the other hubs. Hiring the right staff and managing inventory on the operations side enables the best fan experience, while data consumed by our platform about player performance can drive wins and increase arena attendance through higher in-person attendance of games.


Increasingly, companies are employing digital transformation to future-proof their businesses and stay competitive. Through our work with BSE, we're helping them do that. By setting the right strategy, digitizing throughout, and connecting the entire BSE ecosystem, we are working towards creating experiences that will engage customers and employees, and ultimately, change the way they do business. Other organizations that follow these steps will find that with the right digital transformation approach, the potential for success is endless.

Learn more about how your company can build a successful digital transformation strategy. See how H&L Digital provides the insights you need to define your digital path when you visit this website.






Let's Connect
Contact us and we'll have a Business Development Representative contact you within 24 business hours