10 IT investment guidelines for improved plant productivity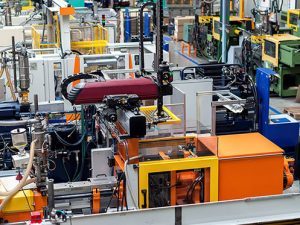 Improving productivity in manufacturing today is like trying to invent a better mousetrap. Manufacturers already have systems that work and are highly productive. If not, they wouldn't still be in business. So, why should improving productivity continue to be a priority for manufacturers? Is there yet more to gain? Can additional process improvements manage to squeeze out yet additional fractions of savings or improve efficiency levels to yet one more decimal point? At what point do manufacturers simply say, "This is the best we can do?" and move on to other opportunities to achieve growth, such as mergers and acquisitions or expansion into new regions?
There is no easy answer. Manufacturing's complex shop floor processes and market demands make it difficult to define what is optimal productivity. Every plant is different. Most, though, will reach a level where further investment will be slow to yield a Return on Investment. How do you know if your plant has reached that maxed out level?
Making critical decisions about IT investments is never an easy task. For manufacturing executives, the decision-making process is often clouded by the sheer magnitude of pressures. Projecting ROI of a specific productivity enhancing initiative is a challenge, as multiple tasks, systems and processes intertwine. Multiple small process improvements in multiple departments can lead to large overall gains that are well worth the effort.
How can a manufacturer with limited financial reserves develop an investment strategy that will be certain to make an impact? Here are ten guidelines you can use when setting your IT investment strategy.


Aim high, but not beyond reach. Setting realistic expectations is one of the first steps in creating a high impact IT strategy. Decide your goals and make sure those goals are achievable. One thing manufacturing CIOs have learned for certain is that software is not magic. It doesn't perform miracles, nor can one size fit all companies and all vertical industries. There are limitations and a degree of specialization that is needed. Objectives need to be measurable and attainable. A recent Tech Validate survey asked 164 manufacturers to identify the top objectives driving their IT investments. Improving operational visibility and control was the top answer (78%). Reducing lead times (58%) and improving product quality (46%) were other top answers. These are good examples of attainable goals that modern software solutions can help achieve.

Target the source of pain. Aligning IT capabilities with the appropriate problem is also important. Software can't make employees show up on time or love to interact with customers. But software can help managers track, measure, train, reinforce, and compensate employees who reach measurable performance indicators. IT solutions—no matter how modern and advanced—cannot provide a panacea fix for core underlying issues. It is important to be specific when identifying problems you want to address and look not only to your internal process issues, but the pressures from outside sources, like customers or the supply chain. When Tech Validate asked manufacturers to identify their major pains, the top answer (66%) was Customer expectations for speed, value, and personalization.

Get real. How do you know what is realistic? Benchmark reports, case studies, and surveys of successful manufacturers in your market segment are extremely valuable in helping a fact-finding committee determine what is "normal" in the market. It is important to remember, though, that industry trends change extremely quickly. Last year's benchmark report on cloud deployment, for example, is now obsolete. With manufacturing's rapid speed of change, research on market conditions and competitive tactics needs to be continuous.

Change your mindset. In order to remain relevant and offer your customers an equal---or better—product offering than your competition offers, you must stay informed. In order to create a marketable edge and differentiate your company from the masses, you must excel in at least one distinct characteristic. This requires a heightened state of market intelligence, plus a commitment. Manufacturers today must adopt advanced technology—plus the mindset that goes with it. They must be willing to step up to the front line of innovation. Insight and action go hand-in-hand. Be bold.

Basics count. In this era of exciting innovations and advanced functionality, it is easy to be tempted by the offerings on the advanced menu. Manufacturers should make certain they have first covered all of the basics, the proven solutions which will likely bring the most gains. An end-to-end Enterprise Resource Planning (ERP) solution is considered by most IT experts to be the must-have technology to run a manufacturing plant. Since Gartner first coined the term in 1990, ERP solutions evolved substantially, moving from systems which focused on Manufacturing Resource Planning (MRP)-type applications toward systems which also integrate the financial management and business information. Today, ERP solutions do so much more, from Human Capital Management to Customer Relationship Management and advanced Business Intelligence.

Keep it up. No IT solution can be deployed and forgotten. Upgrades are a necessary part of maintaining relevance and the ability to compete. IT experts generally agree that the traditional lifecycle of an ERP system is about 8-10 years. According to Aberdeen Group, leading manufacturers are 59% more likely to be implemented on their ERP's latest version and 40% are only one version behind. The Aberdeen Group study also stated that 57% of manufacturing leaders chose to upgrade their ERP solution in order to take advantage of new functionality.

Choose cloud. Cloud deployment offers manufacturers a way to improve productivity—while also saving money. Because cloud solutions are "always modern" the manufacturer relies on the provider to keep the functionality current. New modern functionality is continually updated. Nucleus Research also points out financial benefit of cloud deployment, saying, "Analysis of case study data found that cloud applications deliver 1.7 times the ROI of on premise ones, both because of lower initial and ongoing costs and the ability to deliver greater benefit over time. They also deliver an average payback of 5 months, versus 1.1 years for on premise applications."

Pick your battles. For the manufacturer with a limited IT budget, setting priorities is critical. Jumping on the bandwagon for every sizzling new disruptive technology may not be feasible. Every penny counts, and manufacturers must make smart investments that will offer a sound Return on Investment (ROI). Solutions that save time also save money. Solutions which cut waste also save money. But, solutions which increase innovation and customer loyalty, generate more sales, producing more money and greater potential gain. When considering investments, always calculate the pay-back period.

Put customers first. When needing to focus on the top one or two issues, customer demands need to rank high. In today's highly competitive landscape customers can easily turn to another supplier. Customers are also quick to turn to social media to voice their disappointment over quality or service issues. Building customer loyalty, therefore, must be a top priority. A positive customer experience extends beyond on-time delivery of as-ordered products. Highly personalized products is a growing expectation among consumers. Fortunately, IT solutions make this challenge manageable. Online portals, configuration tools, e-shopping, and on-demand production can all help manufacturers offer mass customization and enhance the customer experience.

Try. Test. Repeat. The IT strategy should be a continuously evolving plan which allows for changes in the market as well as changes in your objectives and priorities. Stay agile. Stay flexible. Above all else, continue to research and learn about the changing technology, new functionality, and industry standards. Manufacturers must continue to be alert for opportunities to move ahead of the competition. IT solutions can help manufacturers reach that next level of performance and profit. But it doesn't stop with one improvement. Manufacturers should establish a continuous cycle of refining systems, testing, evaluating and refining further. The journey never ends.

Let's Connect
Contact us and we'll have a Business Development Representative contact you within 24 business hours