18 Predictions for Manufacturers in 2018

It's that time of year. Business analysts, industry pundits, and technology gurus are pausing to reflect on the past year and ponder their predictions for the coming year. The internet is riddled with predictions and data points which can foretell doom and gloom or rainbows and unicorns, depending on which site you read. That is the problem. Who can you believe?
We're making it easier to winnow out the critical predictions from the fluff. On January 18, Infor is joining IndustryWeek and presenting a
live webinar of 18 predictions
for manufacturers in 2018. And, we're bringing in some top dogs to share their insights.
Speakers:
Robyn Boerstling, NAM
First, Robyn Boerstling, from the National Association of Manufacturers (NAM) will be discussing how policy and economy impact manufacturers. Ms. Boerstling is Vice President, Infrastructure, Innovation and Human Resources Policy. She leads the policy and advocacy work NAM does on issues covering transportation, infrastructure, innovation and technology, health care, immigration and the workforce—all topics extremely important to manufacturers.
Lee Hopley, EEF
The next speaker will be Lee Hopley, Chief Economist of the EFF, the voice of UK manufacturing and engineering. Ms. Hopley will present economic predictions and the European perspective on the global economy, as well as shifts in economic power, impact of Brexit, and a forecast for the future of manufacturing in the UK and beyond. Her economic insights will be of interest to manufacturers worldwide.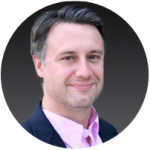 Nick Costellina, Infor
Tying it all together with a view on how technology will change manufacturing in 2018 is our third speaker, Infor's Nick Castellina, Director of product and industry strategy for discrete manufacturing. Mr. Castellina will present the top trends in technology and how they will benefit manufacturers. He'll cover a wide range of topics, from the shortage of skilled workers to the pressure to launch Internet of Things (IoT) programs and other digital concepts. He will help you understand how to prioritize and create a strategy before you begin re-imagining your processes and programs.
Here are the key takeaways from the webinar


How can manufacturers overcome the shortage of skilled workers?

Which trends and innovations will benefit manufacturers most?

How will the volatile global economy impact market demand?

Will changing regulations call for new strategies and processes?

Which trends and innovations will benefit manufacturers the most?

Register now
for this webinar.
Let's Connect
Contact us and we'll have a Business Development Representative contact you within 24 business hours