2017 in review: How organizations optimized maintenance activities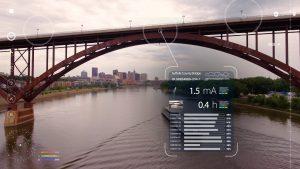 One of the enduring lessons from 2017 is that the more things change, the more the underlying, enduring values remain the same.
It was a busy, sometimes turbulent year, with ups and downs in virtually every industry and sector. But it was still a time when companies did what they must do to remain competitive: they continued to modernize their operations, leveraging best-in-class technologies to optimize their processes and maximize their business relationships, while maintaining the relentless drive for efficiency and lower costs.
Enterprise Asset Management (EAM) is one of the business areas where the drive to organize and optimize delivers the most significant payback. So it was no surprise to see asset managers across an array of business verticals take substantial steps to manage and monitor their asset inventories, create safer work environments, and catapult their organizations into a new era of higher profitability, improved cost control, and less reactive maintenance.
Multiple industries, common goals
In
healthcare
, companies used cloud-based EAM systems to maximize the availability of critical equipment that can represent 95% of an institution's clinical asset inventory but have a utilization rate below 50%.
In manufacturing, companies moved
from reactive to preventive maintenance
through better visibility into part inventories and began looking more closely at concepts to increase productivity, such as
Total Productive Maintenance (TPM)
.
In
construction
, a mounting wave of digital disruption brought mobile technology, collaboration platforms, cloud computing, and Internet of Things (IoT) technology to the forefront in businesses where information technology had often been an afterthought.
In
energy
, solar and wind companies used EAM to reduce the frequency of costly, unscheduled maintenance for systems that had reached the end of their OEM warranties.
In the
public sector
, where "do more with less" is a constant mantra and stakeholder expectations are on the rise, agencies and programs turned to cloud-based EAM to maximize efficiency in all asset classes, from buildings to vehicles to specialized equipment.
For
utilities
, mobile EAM emerged as the secret weapon that could "tame the data beast," organizing and integrating a torrent of incoming business intelligence that held the key to optimizing maintenance operations.
In
transit
, EAM helped agencies deliver on their commitment to safety and lifecycle maintenance, providing a crucial competitive advantage for companies with the right software systems to maximize operating efficiencies and trim costs.
Whether your organization's priority is to boost productivity, minimize unscheduled downtime, control costs, or ensure regulatory compliance, a crucial first step is to move beyond a purely reactive approach to maintenance. That's where an estimated 30% of companies find themselves, according to
Infor's e-book
on how to
Optimize operations with industry-specific asset management.
For businesses at every stage in the maintenance maturity journey, there's everything to be gained by moving up the scale from reactive to conscious to preventive to predictive to
productive
maintenance.
We can expect change to be a constant again this year, just as it was in 2017. But next year at this time, when we look back at the winning companies and strategies for 2018, the biggest kudos will doubtless go to the organizations that put EAM at the center of their maintenance strategies.
Read the e-book
: Optimize operations with industry-specific asset management.
Product
CloudSuite Distribution Enterprise
CloudSuite Facilities Management
Infor EAM
Region
Let's Connect
Contact us and we'll have a Business Development Representative contact you within 24 business hours