2017 Infor V-User's Conference in Kingston, ON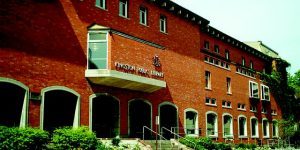 The 2017 North American Infor V-Users Annual Conference will be held this year in Kingston, Ontario, Canada from Jun 6-8, 2017.
This year's conference will be hosted by the Kingston Frontenac Public Library.
Infor Library customers will once again to get together to discuss Infor products, library accomplishments and goals. Infor will be providing informative updates on existing products and introducing some new exciting products and features. Workshops and Q&A sessions will also be available for you to work directly with Infor staff.
This conference will also provide the opportunity to see the offerings of the Kingston Frontenac Public Library as well as other significant cultural sites during group social events and on your own.
We hope to see you there!
For further information please call 613-646-7919.

Dave Alexander
Manager - North American Sales and Operations
Product
Library and Information Systems
Region
Let's Connect
Contact us and we'll have a Business Development Representative contact you within 24 business hours