2017 predictions: Revenue from aftermarket service will increase 20% by 2020
As manufacturers gear up for digitalization, and CFOs attempt to justify investments and predict ROI, topics invariably turn to new revenue streams that will emerge from the future's digitalized landscape.
Revenue generated from aftermarket service will likely help manufacturers formulate new business models, including ones that focus largely on service and data as a service as the chief source of income. Manufacturers that already have aftermarket service departments, field technicians, and processes to sell and manage service contracts, will have an important head start. For those who previously steered away from aftermarket relationships with customers, now is catch-up time. That window of opportunity isn't likely to be open long.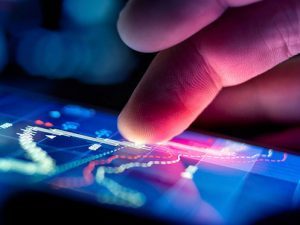 Media pundits have been forecasting the benefits of digitalization in manufacturing for some time now. As adoption has moved past experimentation and into full-scale deployment, the expert predictions are becoming more tactic-specific and point to proven revenue results rather than pie-in-the-sky speculation. The vision is taking form and creating an economic profile.
In
Industry Today
, Kimberly Knickle, IDC Manufacturing Insights research vice president, writes about predictions for manufacturing 2017, including the potential bottom line impact of digitalization. "Manufacturers want to work smarter using digital technologies in their products and processes and throughout the value chain. But digital transformation — using new technologies to create new ways of operating and growing the business — is much more than just working smarter and more efficiently. … Manufacturers that are able to apply new technologies to pull away from the pack are experiencing double-digit growth in productivity, market share, and revenue, while others are flat or declining," she states.
The article also includes excerpts from "
IDC FutureScape: Worldwide Manufacturing 2017 Predictions."
Prediction 4 states: "By 2020, manufacturers will capture 20% more aftermarket revenue by using product and service quality measures to enhance customer experiences."
A 20% gain in revenue is a huge opportunity, but note that is only one portion of the statement. The prediction also promises "enhanced customer experiences." While this may be harder to quantify, customer relationships are also extremely valuable to manufacturers, leading to greater customer loyalty and repeat sales.
How will digitalization support aftermarket service?
Numerous new technologies will contribute to improved efficiency of the service operation, including improved resolutions rates, more accurate billing, and enhanced upsell and cross-sell rates. The biggest improvement, though, will likely come from the use of smart sensors embedded in machinery, enhanced analytics, and the ability to predict service requirements.
Here are 10 ways digitalization will impact aftermarket service. Use this as your checklist for getting your service operation up to speed:


Communication with customers. A digitalized, fully integrated enterprise makes it easier to answer customer questions about delivery, warranties, service agreements, and availability of parts and service. The customer service team can quickly and accurately answer questions for customers about orders and service requests. Visibility is the key.

Inventory of spare parts. Improved visibility throughout the value chain will help manufacturers ensure they have access to spare parts for their customers' products when and where they are needed. Visibility into the supply chain readiness will also help manufacturers understand the necessary backup stock requirements and minimize inventory of costly parts.

Forecast demand. Visibility into customer purchase history, including details of models and any special configurations, will help the service operation predict parts, revenue, and staffing requirements, by region. This forecasting will help manufacturers by ready with resources, even when spikes in demand occur.

3D printing of parts. If rare parts aren't available, the manufacturer may be able to employ 3D printing to create the part in a timelier and more cost-effective way than a special order from a supplier that is continents away or no longer in business.

Tracking fleet vehicles. Sensors embedded on service vans will help dispatchers track location of vans so they can route or reroute technicians as needed to answer emergency service calls. Tracking van location also helps monitor technician productivity and accurate billing of customers.

Data from product sensors. Products can be embedded with smart sensors on the shipping container, packaging, label, or within the product itself to generate data about location, environmental conditions, or performance. Smart sensors can monitor and communicate a wide variety of conditions, from temperature and vibration to humidity and density. The data has many service applications, from tracking the lifespan of the product in various use-case conditions to monitoring when the product is due for calibration or preventive maintenance, or if warranty conditions are met.

Proper product operation. There are times when product operation needs to be monitored to ensure safety and environmental regulations are being met. Or, improper practices, like dismantling safety belt warnings, may void the manufacturer's warranty. Sensors can help technicians monitor that the equipment and machinery is being operated within recommendations.

Early detection of warning signs. Data collected from smart sensors can be aggregated, analyzed, and used to monitor for warning signs that service intervention is needed now—or will be soon. Conditions can trigger automated responses, from sending an email to the consumer or setting in motion automatic intervention. Responses can be as simple as a flashing warning light on a vehicle dashboard or as complex as scheduling a technician or ordering replacements for consumables like filters, batteries, belts, or ink.

Remote connectivity and access to data. A digital enterprise will make it easy for technicians to access critical data from mobile devices while in transit or at the customer's location. In addition to equipping technicians with mobile devices, the digital operation may also employ such advanced capabilities as: virtual environments for training, video-enabled connectivity so the on-site technician can relay live video to a senior technician or design engineer at headquarters to obtain guidance, or access to technology through wearables—like glasses or a helmet—so the technician can have hands on equipment and tools but still access data from the IT system. Drones, robotics, and AI-enabled assistants are other ways the digital service operation may use technology to enhance service. Ability for machine-to-machine connectivity and highly flexible ERP solutions are the keys to connecting systems, equipment, and people.

Data as an offering. Data collected from products in use can be aggregated and packaged into insights that customers will find valuable. The insights can be offered as value-add feature to build relationships or can be monetized to create added revenue streams.

Actionable advice

If you manufacture products that require maintenance or service, now is the time to review your IT solutions and consider how you can deploy digitalization technologies to gain an important upper hand. The service operation will be an increasingly important source of revenue in the future—and a way to build relationships with customers. Don't miss the opportunity.
Learn more about
Infor Service Management
.
Let's Connect
Contact us and we'll have a Business Development Representative contact you within 24 business hours