2017 trends in construction equipment distribution
Undoubtedly you are familiar with some of the top trends facing equipment distributors in 2017. Increased equipment rental, technician shortages, and growth in online sales will continue to disrupt the industry this coming year. But are you ready for the impact of drones on your business? Are you prepared to develop a digital strategy to deal with mountains of data that are coming your way? Read on for our take on the important trends for dealers to address this coming year.

Rental continues to grow
It is estimated that the rental market in the United States now represents 50% of the market, and it will continue to grow, driven by higher prices for equipment that meets new emissions regulations. In its annual report Sunbelt Rentals estimates the potential market penetration for rental equipment in the U.S. to be well over 60%. Industry analyst Frank Manfredi also expects the trend to continue.

"Equipment users are used to renting machines," says Manfredi. "It's a trend that started with the 2007 economic debacle and has continued. I don't know how far it will go."

The American Rental Association expects rental revenues to reach $55.5 billion by 2020. Peer-to-peer rentals are also gaining momentum with Canadian Dozr joining EquipmentShare and Yard Club.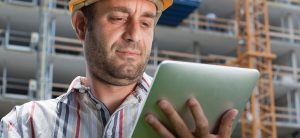 Technician shortage worsens
Look no further than the careers section of any major heavy-equipment dealer website or search on job boards like Monster and you'll realize that diesel technicians are in high demand. John Sessums, owner of Mechanics and Techs, a diesel technician recruitment firm, says dealers have been slow to recognize the severity of the situation.

Dealers are competing with trucking, automotive, marine and other technical industries for technicians. With the construction market expected to grow a healthy 5% in 2017, there will be pressure on dealers to raise wages and benefits to keep their shops fully staffed. Investments in training will be needed to advance the skills of mid-level technicians.

Online markets grow
Buyers are increasingly turning to the Internet to purchase used equipment. In 2016, auction giant Ritchie Bros. sold approximately $2.1 billion of equipment, trucks and other assets to online buyers at Richie Bros auctions and through EquipmentOne (the company's online equipment marketplace). This represents a 10% increase compared to 2015, and is the highest amount ever sold online in one year. Sales to online buyers represented 49% of sales for Ritchie Bros. in 2016.

Newcomer IronDirect is betting that U.S. equipment buyers will buy new Chinese machines online and service them locally. Also selling on IronDirect's site are Paladin attachments, Berco undercarriages, and Magni telehandlers.

Amazon continues to disrupt the world of brick and mortar retail with expansion of same-day delivery services into 29 cities. Amazon Now offers free two-hour delivery. Dealers need to consider how Amazon is raising expectations among all consumers, and how this could impact their businesses.

Drones take off
In June 2016, the Federal Aviation Administration (FAA) released final regulations on the commercial use of drones. With clear benefits for the construction industry, the industry is poised for growth. The Department of Transportation expects the industry to generate 100,000 jobs and $82 billion for the U.S. economy in the next 10 years.

Dealers like RDO Equipment and its RDO Integrated Controls division are not letting the opportunity pass them by.

Digital strategy and data management become key assets
Faced with an overload of data from the Internet of Things (IoT), dealers will need to gain new expertise in managing customer data. According to a 2016 study from Gartner, many organizations have yet to establish a clear picture of what benefits IoT brings.

2017 could be a pivotal year for construction equipment dealers as the new AEMP standards for telematics data are implemented throughout the industry. The new ISO mixed-fleet telematics standard enables equipment users to gather more OEM equipment data into their preferred business or fleet management software, providing easier access, and improved ability to manage and analyze information across fleets and to help save time and money on the job site or within their operations.

In a post on the Association of Equipment Management Professionals (AEMP) website, Michael Tidy, vice president and general manager of the Industrial IoT division at ZTR Control Systems sums up the challenge and opportunity.

"To fully leverage the massive amounts of data that are becoming available inside organizations requires a commitment from the top and a vision of what makes each company unique followed by a plan to execute on this new information," he says. "Leaders who develop a digital strategy and adopt new data-driven processes will see the benefits in 2017 and will look for suppliers to support them.

"Standards like the AEMP's in telematics, as well as technology companies that make it easy to integrate into their company's ERP, supplier, customer and CRM solutions, will be critical in unleashing the power of the Industrial IoT in the coming decade."

Read more about how Industrial IoT enables dramatic changes for OEMs, renters and dealerships providing equipment services.


Industry
Equipment Dealers Rental & Service
Let's Connect
Contact us and we'll have a Business Development Representative contact you within 24 business hours