2017: Year of the digital supply chain and customer-centricity
Turning a digital business strategy into a reality remains elusive for many organizations. Even businesses that are forward thinking and have already begun developing a digital transformation strategy will find new gaps to fill and new challenges to address that didn't exist last year in the areas of new regulations, new trade policies, and new customer demands, to name a few.


As a result, many businesses are recognizing that digitization is not only about improving business processes or automation. Digital transformation is about redefining business. It's about wrapping services around products, or going a step further, replacing products with services.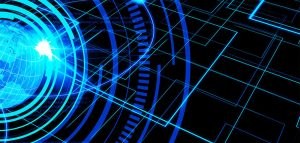 Cloud technology is a catalyst to new business models, with data, digitization, and networks serving as the underlying core. When this is applied to a supply chain — where hundreds of people and parties impact the order, production, and delivery of goods — it spawns new ways for businesses to service customers.


Supply chains are rife with inefficiency, bottlenecks, and information silos. They tend to be set up as long, winding linear trails of business transactions. Data and visibility remain bottled up in each trading partner organization. This fragmented landscape has become inadequate in today's world of always-on commerce and ultra-demanding customers. On the surface, there is low-hanging fruit in digitization of processes such as order management or supplier collaboration. But digital transformation possibilities run much deeper, into the foundational infrastructure of business-to-business commerce, where a network approach to business can deliver massive returns by finding new ways to deliver value to customers.




Transforming entire industry supply chains


Digital transformation is a broad term being probed and defined in multiple ways. In some industries, such as automotive, the movement is not so subtle — and more of a change locomotive. Disruptive factors such as connected cars and autonomous vehicles are reshaping the industry. The transformational vision for automotive companies is a new ecosystem of suppliers, original equipment manufacturers (OEMs), dealers, and complementary services that enable new customer experiences and products to be delivered.


The industry is well on its way. Major players like Ford are investing heavily in technology. Ford just raised $2.8 billion to drive new innovation. The company has already committed to spending $4.5 billion to bolster a lineup of electric cars, with plans to release a fully autonomous car in 2021. The ability to integrate new innovations, technologies, and suppliers into the automotive ecosystem will be key to excelling in the future.


In retail, digital disruption is being spurred by immense pressure from consumers. And similar to auto, where outsiders like Uber and Tesla bring disruption, retail has been upended by the Amazons and Alibabas of the world. Consumers are accustomed to Walmart-like low costs and Amazonian convenience and delivery. As a result, retailers across all segments are being forced to be hyper-sensitive to consumers' needs and wants. But competing with Amazon on delivery services while offering competitive pricing comes at a cost — to profitability.


Retailers recognize the need to transform how they order, produce, and deliver goods to be customer centric in new ways, while remaining profitable. New experiences and services are essential. Consider how retail is already evolving and leading to supply chain transformation. Some of the growing trends in shopping today include social shopping, pop-up stores, mobile commerce combined with trucks and vans, click-and-collect, personal shoppers, subscription-based shopping …


In-store, retailers are innovating as well. Ralph Lauren has introduced interactive touch-screen mirrors in its fitting rooms. IKEA has deployed virtual reality to allow shoppers to envision new rooms in their home. West Elm, a furniture provider owned by Williams Sonoma, has announced plans to open five hotels, which will act as showrooms where consumers can purchase goods.


Under pressure from nontraditional competitors and demanding consumers, the future supply chain relies on a network of manufacturers, suppliers, and service providers built around the customer to deliver new experiences, services and value.




2017 will sharpen focus on customer-centric commerce


The bounds of traditional business are being stretched. In 2017, we'll see technology trends that go deeper into the reshaping of business models and further redefine industries.


Automotive companies are evolving into transportation service providers. Competition from nontraditional players raise the bar on technology and connectivity, forcing automakers to find new suppliers and partners that can deliver tech savvy innovation.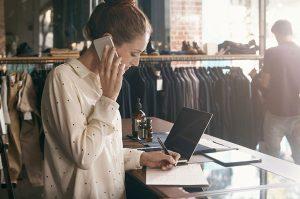 Retailers are evolving to deliver new forms of experience to the consumer. Competition from beyond the traditional industry is forcing retailers to get closer to customers through fast or free shipping, free and simple return programs, customized goods, and seamless order fulfillment from any shopping channel.


Consumer product brands like Tide are getting into homes with their detergent pods; consumers push a button from their laundry room to place an order. This bypasses the retailer and goes direct to the consumer.


In 2017, questions such as "What defines a true automotive company?" or "What defines a true retailer or consumer product company?" will have to be examined and redefined.


At the center, of course, is the customer. Customers expect and demand more. Delivering on these expectations and fulfilling orders requires manufacturers and retailers to rewire the way they produce and deliver goods to their customers.


2017 looks to be a year of uncertainty and change. Social, technological, environmental, and political disruption will have massive impacts on commerce and supply chains. For businesses operating in nearly any industry, this means more pitfalls and challenges, accompanied by more pressing demands from customers. Companies and trading partners that fail to adapt are at risk.


Supply chains of the near future will have to operate as customer-centric networks. This should be the end state, or vision. Getting there requires a long road, starting with digital transformation.


Let's Connect
Contact us and we'll have a Business Development Representative contact you within 24 business hours