4 things you can do to gain quick maintenance wins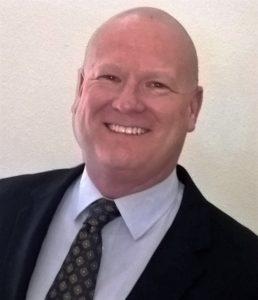 Phillip Bragg, Infor EAM
I recently read a great article by Will McNett in
Plant Services
called "
Four Quick Reliability Wins
." Will's very valid point was that improving your maintenance program is a long-term project; things don't happen overnight. However, there are ways to get to get some quick wins. These quick wins will help you gain momentum for your project and prove to the organization that maintenance improvements are worthwhile.
Will addresses four key focus areas to get these quick wins: lubrication, Root-cause Failure Analysis (RCFA), preventative maintenance optimization, and Shutdowns, Turnarounds and Outages (STOs). I want to show you how Enterprise Asset Management (EAM) can help you get these quick wins. It is one thing to know what you want to do; it is another thing to have the processes and technology to get it done. So let's dig deeper into these four areas.
Lubrication
As Will points out, lubrication is a low-cost, high-payoff area. Following good lubrication processes can save your equipment significant wear and tear and prolong the life of any moving part. Most lubrication errors happen in the storage, transportation and filtration of the product. Done improperly, you not only waste material but also lose the benefit of clean lubricants. How do you solve this problem? Through proper maintenance procedures backed up by foolproof checklists. A good EAM system will provide tailorable checklists for routine activities. Better yet, with a mobile application these checklists can be in the hands of the technicians as they work. Checklists not only give you assurance that the job is done right but also help train new technicians in the correct way to do business.
Root-cause Failure Analysis (RCFA)
In order to get from reactive to proactive maintenance you must master the skill of root-cause failure analysis. RCFA gives you deep understanding of your equipment and helps you make sound decisions on routine maintenance, repair, or replacement—thus saving your company countless hours of downtime and maintenance dollars. A good EAM system has robust data collection and analysis tools that allow you to master RCFA. Data can be tailored to your needs and information presented in a way that is intuitive and easy to understand. EAM manages the data and gives you the insight you need.
Preventative maintenance optimization
Talk about low-hanging fruit: PM optimization should be one of the first tasks any maintenance leader performs. Unfortunately, if you are using paper scheduling or a second-rate CMMS system, this task becomes nearly impossible. There is simply too much information, too many constraints, and a tangled web of dependencies. You need an EAM system that will manage all the details, balance all the conflicting tasks, and help match tasks to people. It should be easy to use and it should automate the back-end work flow and process so you can focus on the big picture. If your system does not do that now, you need a best-in-class EAM system that can help you get after this low-hanging fruit. The savings in time and money will be immense.
Shutdowns, Turnarounds and Outages (STO) Management
STOs create a high-risk operation. Not only do you have to bring in costly contractors and pay for overtime, but if anything goes wrong, every minute of delay costs your company money. The key to minimizing the risk is planning. A good EAM system will make your planning easy by either linking to existing planning tools like Microsoft Project™ or having its own planning module. This will help you align people, resources, and process into a cohesive whole and ensure your STOs get done right and without delay.
Will McNett presents some great ideas on how to get quick wins with your maintenance program. But any great maintenance program needs a great EAM system to back it up. If the system you currently use cannot help you with these quick wins, it probably cannot help you with the long-term big wins. To learn about Infor's best-in-class EAM system,
check out the EAM web page
or
contact us
to help get you up and running.
Product
CloudSuite Distribution Enterprise
CloudSuite Facilities Management
Infor EAM
Region
Let's Connect
Contact us and we'll have a Business Development Representative contact you within 24 business hours