June 8, 2020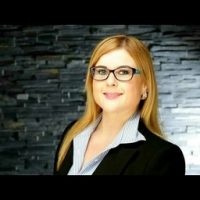 What's your favourite quote in times like these?
"The terrible thing about crises is they always happen. The wonderful thing is they always end." – Scott Galloway
What is something positive that you have learned from the current challenge?
I have consistently learned that most humans, at their core, are inherently good and eager to help if they can. Every day there are great examples of people supporting each other for the sake of simply supporting – whether it's neighbors offering to go shopping for less mobile neighbors or whether it's universities and tutors offering free online learning courses, the lists are endless. This is inspiring to see.
How have you been motivating yourself during this crisis?
Having come from humble beginnings, and knowing the struggles my family has endured, I consider myself very fortunate in any situation… even in crisis times. I'm never not motivated to make the most of every moment. Every difficult situation is another opportunity to increase skills and resilience.
What's a new habit that you have picked up – apart from "Social Distancing?"
One of my new habits has been intermittent fasting. Knowing that I would suddenly spend much more time at home, I wanted to ensure that I keep as healthy and regimented as possible with all routines – including nutrition.
What particularly impresses you at the moment?
I'm impressed by how quickly individuals, including my parents and little nephews now all equipped with tablets, as well as various corporations of different sizes have quickly pivoted to embrace technology. With the need for continued interaction and communication, I am happy to see that so many people have simply embraced digitalization as a part of their daily lives. This should serve them well even after the current crisis.