5 questions that determine whether your EAM system is up to the job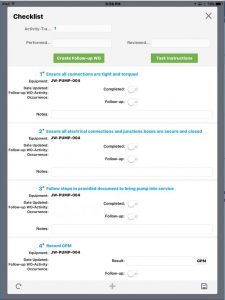 With any new software acquisition, the devil is always in the details.

But when a software package performs as many mission-critical functions as your enterprise asset management (EAM) system, there are multiple "devils" to be concerned about. With the performance and efficiency of your business in the balance, it's essential to address every need and make every decision with care.

That discussion begins with the fundamental question of whether your existing EAM is good enough for what you need it to do.

"With the right enterprise asset management system in place, you can not only keep your assets operating within specifications and reduce energy usage but vastly increase efficiency and identify problems before they shut down your operations," according to a new executive brief on choosing the right EAM system. "In short, you can use your EAM system to optimize maintenance and turn it into a competitive advantage."

To meet those goals, organizations are encouraged to "consider software that has built-in preventive features and alerts; provides checklists and easy-to-use daily scheduling capabilities; gives contractors access to the system through their own portal; can scale as you add users without causing a system crash; and gives you native, platform-agnostic mobile capabilities."

The Essential Services Menu
For a sense of how important a well-functioning EAM system is to a competitive enterprise, look no farther than the list of best-in-class capabilities that should be a part of any strategic asset management system:

Reliability-centered maintenance, to help you track equipment risk, automate reliability calculations, and identify reliability trends based on equipment histories

Energy optimization consistent with key green building standards

Checklist functionality that takes complex tasks and breaks them down into coherent steps, easily and seamlessly

Effective work and workforce scheduling

A secure portal to manage and interact with external contractors

State-of-the-art facilities management tools to cut costs, reduce downtime, and manage risk

Is 'Good Enough' Good Enough?
Most companies are already running some form of EAM software. And once that software is in place, there's an overwhelming temptation to dodge the cost and hassle of replacing it by deciding that what you have is good enough.

But is it?

Best-in-class asset management goes beyond work orders to help your operation move along the maintenance maturity model, becoming predictive instead of reactive. You might be tempted to trust the maintenance of assets to your current system, because 'it's not broke.' But there's a big difference between 'not broke' and 'at the top of the efficiency game.'

Here are five questions to help you decide whether it's time to consider a change:

Does your current provider offer best-in-class EAM capabilities?

Is their EAM software available in the cloud? Through what platform?

Do they offer a strong mobile version or support mobile usage?

Can their EAM software scale with your business, and is it flexible enough to meet your changing needs?

Is their EAM software supported through ongoing investments in development and support?

Read the executive brief for a snapshot of the more strategic solution your EAM software could be.

Product
CloudSuite Facilities Management
Infor EAM
Region
Let's Connect
Contact us and we'll have a Business Development Representative contact you within 24 business hours