5 reasons manufacturing SMBs benefit most from digitalization and IT modernization
It's a good time to be a small to mid-size business (SMB) in manufacturing. While all manufacturers have opportunities unfolding from technology, the more agile and proactive SMBs are ideally suited to take advantage of new concepts made possible by digitalization. Here are five reasons why and how SMBs should exploit these advantages: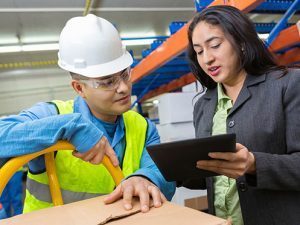 1. Agility

SMBs are typically unencumbered with massive, slow-moving investment partnerships that can substantially hinder speedy decision-making and agile response to changing market conditions. SMBs, often family owned or controlled by a small group of stakeholders, can easily pivot in a new direction without needing to persuade a multi-tiered investment structure to agree and approve.
SMBs should exploit this advantage by being alert to pop-up opportunities with short ramp-up times and high yield. They should boldly go where the big companies can't, such as emerging micro-markets, niche products, and gaps in services. Predictive analytics will help SMBs spot potential trends early.
2.Customer-centric

SMBs tend to be closer to their customers. Because there aren't multiple complex organizational matrices, the customer often has direct access to key decision makers, beyond the typical account representative or customer service agent. The SMB is more likely to listen to a customer and truly engage in meaningful dialogue on product design and service issues.
The SMB should exploit this advantage by touting the capability and using it as a competitive differentiator. The company should spotlight this strength in social media and document the positive relationship with case studies. Customer relationship management (CRM) solutions and tools for online collaboration will help the SMB manage the ongoing relationships.
3. Partnerships

SMBs often turn to partnerships with other companies to expand their services and capabilities for one-off situations. This willingness to partner opens many opportunities, giving the SMB a virtually unlimited bill of materials to offer customers and prospects.
SMBs can take this strength even further by actively pursuing compatible partnerships that can be assembled as needed and disbanded when no longer relevant. Co-manufacturing on select products or market offerings makes sense for innovations that have a short lifespan. These short-term partnerships offer a low-risk way to venture in a new direction, learn the market, and take advantage of a partner's knowledge base. Software solutions with online portals for connecting with partners help manage the relationship, allowing integrated networks with key people beyond your four walls.
4. Under the radar
SMBs often operate under an invisibility cloak, unnoticed as they work to develop break-through products and devise totally new solutions. This stealth ability means they can prototype and market test products with lower risks of having intellectual property compromised.
Innovation, therefore, should be a high priority for SMBs. They should exploit their anonymity and explore new concepts without the fear of every step being watched and copied by unscrupulous competitors. This undetected head-start means the aggressive SMB can take the new product to market and have an extended grace period before the inevitable knock-offs appear. Product lifecycle management (PLM) solutions provide important tools to help manage the design, testing, and deployment stages of a product, making innovation more streamlined.
5. Cross-trained team approach

In the typical SMB, employees often wear many hats. Due to limited staffing, cross-training is a necessity and simply part of the company culture. Everyone pitches in where needed. Employees are highly engaged in the day-to-day success of the organization and feel comfortable making suggestions and providing feedback on processes and products.
This is one of the most important qualities a SMB can exploit. The team approach should be cultivated and rewarded. Employees throughout the organizations can use reporting tools and KPI-tracking dashboards to help monitor for customer satisfaction. In the same way, the culture of innovation and continuous improvement can be reinforced, encouraging employees to be highly engaged in the welfare of the organization. Modern ERP solutions with built-in best practices and user-defined dashboards help personnel become highly engaged. No matter their role or location, they have easy access to the tools they need to make insightful decisions and contribute to the team's success.
These five strengths show why SMBs are well suited to face today's challenges in manufacturing. Their size offers many advantages, such as greater agility, which can be positive forces for growth. These five points can also be strong competitive differentiators. These are the qualities that will make SMBs successful today and tomorrow.
Let's Connect
Contact us and we'll have a Business Development Representative contact you within 24 business hours