5 steps to building a predictive maintenance strategy
The time, effort, and resources that it takes to get a full understanding of your organization's assets may seem excessive—until you see the return on your investment.
As organizations get more complex, budgets tighten up, and demands for regulatory compliance become more rigorous, an enterprise asset management (EAM) system can be a valuable tool in helping plant managers create a predictive maintenance (PdM) strategy. A PdM strategy enabled by a
best-in-class EAM solution
can help pinpoint problematic assets, predict reliability issues before they happen, minimize costly down time, and give senior management greater visibility into operational efficiency.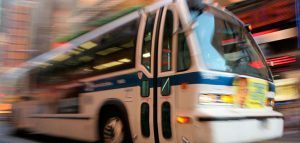 View the predictive maintenance webinar hosted by Plant Services
There are five major steps involved in putting a PdM program in place:


Compiling a comprehensive asset registry, capturing all the available information on each device and component

Understanding the full nature of each asset, including its individual function, its relationship to other assets in the system, and the cascading effects that will result if an asset fails—for example, the impacts on transit riders, drivers, maintenance, and company reputation if a single city bus fails while it's in service

Conducting a risk analysis to predict the likelihood that an asset will fail over time

Determining the most appropriate measurement tools and techniques to predict asset performance and failure, using Industrial Internet of Things (IIOT) devices like sensors to automatically assemble granular data for detailed analysis

Prioritizing asset management activities and assigning available staff where the risks of failure and opportunities for improvement are greatest

In a recent webinar, the editor-in-chief of
Plant Services
magazine noted the wide range of equipment now being monitored through PdM programs. The magazine's 2017 PdM survey revealed that 67.5% of respondents were using PdM systems to manage production assets, 60.5% for electrical systems, 50.4% for control system assets like DCS, I/O devices, controllers, and networks, and 48.2% for automation assets. He said shifts in the annual data since the survey began in 2012 show that proactive maintenance and condition monitoring are becoming more common for mission-critical technology.
View the webinar
to learn more about significant shifts in the way PdM decisions are made, how data is being collected, and how PdM can impact your organization.
Product
CloudSuite Distribution Enterprise
CloudSuite Facilities Management
Infor EAM
Region
Let's Connect
Contact us and we'll have a Business Development Representative contact you within 24 business hours