5 tips for achieving best-in-class manufacturing status
For industrial manufacturers, the pressure to achieve "best in class" status is a driving force behind many IT investment strategies. Software tools often provide the necessary extra boost between good performance statistics and exceptional ones.
This extra oomph often comes in the form of built-in, industry-specific functionality. While all discrete manufacturers have certain common processes, different vertical industries also have their own critical distinctions. Metal fabricators, for example, need functionality that will manage projects and made-to-order jobs, while helping to manage very slim margins. Manufacturers of medical devices have a long list of government requirements to meet, and manufacturers of furniture and fixtures are continually striving to meet customer preferences for style and color.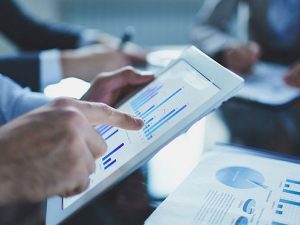 Choosing software solutions that have industry-specific functionality will save you the time and cost of modifications that will only get in the way later, when it is time to upgrade.
Without the right software solutions, obtaining the top rung on the ladder to success is difficult. Yet, that coveted spot as leader in the market or segment brings many benefits. No one wants to mess with the king of the hill. Few start-up competitors will be so bold as to compete head to head with the dominant player in an industry, especially one that has a firm grasp on a leadership position.
Achieving "best" in any manufacturing category, though, requires a great deal of hard work, focus, commitment, and technology. Without advanced IT solutions to back your efforts, it will be difficult to claim "top performer" in all the key categories—whether it is best service, fastest order fulfillment, most innovative products, or most personalized attention. Manufacturers that don't keep up with their software functionality, will find it difficult to keep up with the competition, inviting attack, and subtly announcing to customers a lack of commitment.
As competitive market pressures heat up from the influx of start-ups and growth in emerging markets, manufacturers are learning that holding onto market share is becoming more difficult. Top manufacturers are also learning to turn to their IT solutions to make the difference. Aberdeen reports in "
Top Manufacturers Stay on Top of ERP Updates
" that leading manufacturers are 59% more likely to be implemented on the latest version of their ERP. In addition to new functionality, cloud also plays a major role in success rates, Aberdeen found. Manufacturers with cloud deployment saw an 18% improvement in complete and on-time delivery.
While keeping up with the pace of change may seem daunting, it doesn't have to be overwhelming. Modern ERP strategies, such as those Infor provides, help manufacturers stay on top of issues and play a leadership role in meeting customer needs. Infor solutions are designed to help manufacturers excel.
Here are 5 ERP tips for outperforming the competition:


Cloud deployment keeps your ERP "always modern" without you having to worry about upgrades. The solution is continually updated to offer "best in class" features.

Last-mile functionality. You need solutions that have vertical-specific details already built in—for high performance from day one.

End-to-end visibility provides the total picture. When you are aiming for the top, you need a complete view of your surroundings, including all of your departments, contractors and partners. You need one solution that integrates the full spectrum of solutions, from your ERP to solutions for supply chain management or aftermarket service.

Usability helps empower your workforce to engage in the effort. You need all of your personnel, from the shop floor to the top floor, to be on the same page and contributing to the goal. If you provide personnel with tools that are not only easy to use but actually a pleasure to use, they will engage at a higher level, achieving more.

Advanced business intelligence is the must-have functionality for claiming a spot on the top of the pyramid. Choose a solution with built-in analytics that allow you to apply data science and actually predict future demand, as well as help you prepare for upcoming trends. Obtaining a glimpse of the future helps you set your sights on your goals and plan how to arrive there.

These 5 tips can help you review your policies and reinforce the mindset you already know: Being 2
nd
best isn't good enough. Customers want the best. It's up to you to prove that is what you offer.
To learn more about ways cloud deployment helps you stay always modern with best-in-class functionality, download the
Aberdeen paper:
"Top Manufacturers Stay on Top of ERP Updates."
Learn more about
Infor solutions for manufacturing
.
Let's Connect
Contact us and we'll have a Business Development Representative contact you within 24 business hours