7 ways project managers can reduce risk with EAM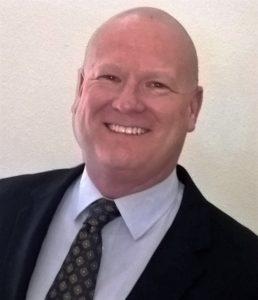 Phillip Bragg, Infor EAM
Risk is always at the forefront of the project manager's mind. Any project manager worth his or her salt spends countless hours identifying, understanding, and trying to control risk. However, with more complex projects, increased regulation, and an ever-increasing number of stakeholders, the sources of risk grow exponentially. That's why it is so important that construction companies—and any other type of organization, for that matter—do everything in their power to reduce the risks that they DO control, enabling them to focus their time and effort on the unanticipated events that occur with any project. If a project manager doesn't have to spend time on internal risks, then risk management of the entire project can move to the next level. In the end, this will save the project from time delays, increased budgets, and safety incidents. By using a cutting edge Enterprise Asset Management (EAM) system, companies can take these seven internal risks out of the equation.
Cost risk
The source of cost risk is easy to identify and hard to fix. It really all comes down to making poor cost projections. There are many reasons why project managers are unable to get good cost estimates, but one of the best ways to make good future cost estimates is to have a good understanding of historical costs. Unfortunately, many organizations do a poor job of capturing historical costs in way that is easy to use in the future. A good EAM system captures some of the most elusive costs: equipment, maintenance cost, supplies, and overhead. Just as important as capturing this data, an EAM system will have a host of configurable reporting tools that allow project managers to interrogate the system and get the data they need in a usable format.
Schedule risk
Nothing can derail a project faster than a slip in schedule. An unexpected change can have second-order effects that are costly to both your budget and your reputation. One common source of unexpected delays is the breakdown of key equipment. Many people think this is just an inherent part of operations, but many companies are using preventive and predictive maintenance to end this problem. This is truly a case of an ounce of prevention being worth a pound of cure. By using EAM, you can rest assured that all of your equipment will be properly
maintained
. Further, by taking advantage of recent advances in predictive maintenance you can get ahead of the problem and fix things before they impact your projects. It is always better to do maintenance on your terms, rather than scrambling to get your project back on track.
Safety risk
We live in a zero defects safety environment. A safety accident will not only impact your current project but it could also have a long-term effect on your business reputation. An EAM system can help you reduce your safety risk through planning. EAM allows you to plan work effectively, identify hazards, provide permits and safety instructions, specify lock out/tag out processes, and mandate personal protective equipment (PPE). Prior to starting a project, your workers will have to confirm the completion of safety checklists using their handheld devices and follow all safety procedures to complete the work. Good organizational safety procedures are your best insurance against safety risk.
Quality risk
Maintaining expected quality is important to your reputation and helps prevent rework. The quickest way to have quality problems is to use improperly trained personnel and poorly maintained equipment. An EAM system will eliminate this risk by making sure your equipment is in top shape, properly calibrated, and operated by qualified technicians. Don't risk your quality because you are not tracking this information at the project and enterprise level.
Resource risk
The essence of good project management is having the right people and equipment at the right place and time. For small businesses this is usually not a problem but if you are a large company it is a struggle to de-conflict resources across the enterprise. Most people don't realize that resource reservation should be a key feature in any quality EAM system. This tool will give everyone in the organization one view of the resource pool. As a project manager you can be sure that you will get what has been promised to you.
Integration risk
Any large project is going to use a variety of IT systems; there is just no getting around it. As a project manager you need to ensure that these systems integrate in some way, preferably by automated methods so you don't need to spend time transferring data. A good EAM system will have integration tools to ensure you are connected to your company's key IT systems.
Communication risk
There is always a huge risk that people are not communicating and key information is not being passed. Email is simply not up to the task for the dynamic information environment of a project. Modern EAM systems have mobile, intuitive social collaboration tools that can elevate the speed and interconnectedness of your organization. EAM can literally break down the information silos that are endemic to any large organization. Don't let poor communications trip up the execution of your project plan.
There is no way to eliminate all the risk on a project. Smart project managers eliminate all the risk that is under their control so that they can focus on the risks outside their organization. If you are not using EAM to pick this low-hanging fruit, then your job is harder than it needs to be. If your company is not using EAM to help reduce risk then you, as the project manager, will feel the heat when things go wrong. And: maybe it's time to solve this problem at the enterprise level. Although project managers are an amazing and talented group, they can't do everything themselves.
Learn more about Infor EAM for Construction
.
Product
CloudSuite Distribution Enterprise
CloudSuite Facilities Management
Infor EAM
Region
Let's Connect
Contact us and we'll have a Business Development Representative contact you within 24 business hours