8 considerations for IM&E manufacturers to achieve digitalization
The evolving role of business applications has become the center of debate in many IM&E organizations as they struggle to predict what types of functionality they will need to prepare for digitalization.
Rapid change has been a strain on the IM&E industry for the past decade. Keeping up with the onslaught of disruptive technologies has exhausted many organizations, yet now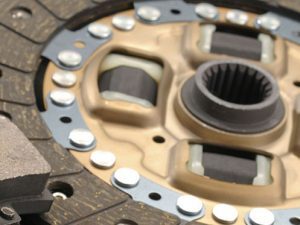 more than ever, manufacturers must be vigilant, actively evaluating new IT technologies, and striving to outpace the leagues of competitive challengers. The variety of new technologies is immense, from IoT-enabled smart sensors and configuration tools, mobility, and social collaboration to 3D printing. Of course, business applications are among the mix of solutions competing for IT dollars.
IM&E manufacturers need to understand the evolving role of business applications to make sound decisions and strategic IT investments about replacing, upgrading or extending their core business systems. Skeptics may think it is better to invest in specialized apps and user productivity tools. Others may think IT security and hardware should be investment priorities. Decisions often come down to one core question: Are traditional business applications solutions robust, agile, and dynamic enough to manage the complexity of digitalization, the Internet of Things, and telemetry?
Today, modern ERP solutions reinvent the concept of ERP. They go a step further in many dimensions, providing flexibility, integration of tools, functionality tailored for vertical industries, plus intuitive usability that eliminates the need to beg the IT department every time a specialized report is required. Some ERP solutions are written in open source architecture making it easier than ever to integrate third party tools and adapt the features as new solutions and applications become available. The ERP is elastic, stretching with the organization, growing, where and when needed. This type of ERP is certainly well equipped to step up to the challenges of digital manufacturing.
Digital Manufacturing's Requirements
As IM&E manufacturers take stock of their current infrastructure and begin (or accelerate) deploying their digital strategies, it makes sense to perform an audit of current ERP and business application capabilities. This will help determine if legacy ERP and business applications are "modern enough" or seriously lack in one key area which could prove to be disastrous in the near future. Here are some specific capabilities that will likely be essential to manufacturers by 2020:


Vast data storage. As manufacturers roll out their Internet of Things strategies and begin fine-tuning use cases for collecting and aggregating massive amounts of unstructured and structured data, storage will become critical. Most companies will find the elasticity of the cloud to be essential.

Cloud Deployment. Cloud deployment offers many benefits to digital manufacturers, including the "always modern" features and subscription model which means a predictable, manageable monthly fee rather than a one-time capital investment.

Data science. IoT strategies, elements of Digital Manufacturing, require advanced Business Intelligence, Big Data, and Data Science to turn the vast amounts of data collected from sensors into meaningful insights. Science provides the advanced algorithms that allow machine learning, predictive analytics, and automated responses to predefined trigger events.

Talent science. Recruiting and retaining right-skilled workers is more challenging—and more critical—today than ever before. Manufacturers need advanced talent science solutions to help with onboarding, training, tracking certifications, and managing expectations in a changing workforce.

Global supply network. Relationships with supply chain partners are critical. Not only must resources and deliveries be tracked with real-time accuracy, but manufacturers must be able to turn to advanced SCM solutions to help with predicting and planning capacity and proper inventory levels.

Customer engagement. Today's customers are highly demanding—whether in a consumer industry or business-to-business. Customers expect speed, value, and highly personalized products. With the right tools to manage the customer engagement, manufacturers can turn customer interactions into a differentiating factor, building loyalty and increasing sales.

Product lifecycle management. Manufacturers must speed innovation and manage the product lifecycle to meet expectations of customers better. Advanced PLM solutions help manage the process with greater ease and value.

Asset maintenance. The factory of the future must run without unexpected delays and downtimes. Enterprise asset maintenance is critical to keeping equipment running smoothly at high efficiency. Proper preventive maintenance can also help extend the lifecycle of equipment, helping the manufacturer get more value from assets.

IM&E manufacturers should consider this their checklist of must-have features they need to be ready to stand up to the challenges ahead. As more and more manufacturers adopt digital manufacturing strategies, the competitive landscape will only become more stressful. Manufacturers will need to turn to their ERP solutions business applications to maximize performance. Not just any will suffice.
Learn more about
Infor solutions for IM&E
. Download our
Buyers Guide for Industrial Manufacturing and Equipment
.
Let's Connect
Contact us and we'll have a Business Development Representative contact you within 24 business hours