A Duck Walks into a Movie Theater: Oregon's Fair Work Week Act
A Duck Walks into a Movie Theater: Oregon's Fair Work Week Act


Like many people during the summer, my family frequently gets together to BBQ on the weekends. The kids play, the parents relax, and everyone enjoys great food. The hard part is determining whether my niece, let's call her Daisy, will be there or not. Daisy works at a large, multi-screen movie theater in the heart of our downtown area. It seems like every time we plan on her being at a BBQ, Daisy gets called into work or can't leave on-time. On the other side, when we don't think she'll be working, they send her home early because it's slow and/or her manager overschedules. Now granted, Daisy doesn't have kids, or transportation concerns, but it's still incredibly inconvenient for everyone.

Daisy is a Millennial Worker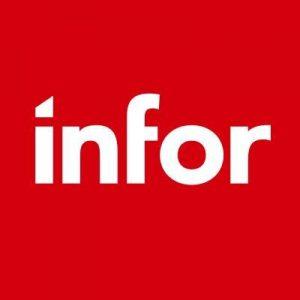 Here's where it gets interesting. A few months ago, Daisy was accepted to the University of Oregon. Yes, Daisy is a Duck that works in a movie theatre. When Senate Bill 828 was passed in Oregon, otherwise known as the Fair Work Week Act, I was more than curious about how immediate the impact of "schedule predictability" would be. So, I gave her a call. This legislation, you see, mandates that companies in retail, hospitality, and food services with 500 or more employees, provide at least seven-days' notice of impending work schedules. In 2020, this timeframe will expand to fourteen days. It's a significant change in the employee-to-employer relationship. In any event, I started the conversation by asking Daisy about the current situation at the movie theater and why her managers couldn't plan a little better without lawmakers forcing their hand. Here's what she said:

"Typically, on Monday and Wednesday my managers will ask for volunteers to leave early. If no one raises their hand, the manager will select someone to send home. Usually there is favoritism or special arrangements behind the scenes. The reverse situation will often happen on the weekends. Management won't schedule enough people and I'll get emergency calls to run the cash register or do popcorn duty. The worst is when I get surprise scheduled for theater clean-up. Gross"
I shared with her a few details about the new Oregon Law, and that similar mandates are also relevant in New York and California. In Daisy's example, the movie theater would now be required to pay her a premium wage or a schedule incentive if staffing needs change – either up or down. Stability in work schedules and predictability in overall life balance is no longer a luxury. Managers must plan better and give more advanced notice. No longer is an accurate work schedule viewed, in these affected States anyway, as a mere convenience. Per Oregon's legislators, an accurate work schedule allows employees to have richer, fuller lives and better prepare for the future. For example, if Daisy knows that she doesn't have to work on Tuesday evening, maybe she can take a Zoomba or a Salsa class. How great is that?

In true millennial fashion, she said, "OMG. That is so awesome! I'm going to Snapchat my friends. But, how is this going to work? We already know what days are going to be slow, but management always seems to schedule the same number of people. Too often they schedule the wrong people too. It's like, they should know not to let Aron, David or Kevin touch the cash register. Duh. Even if they could get that right, how are they going to notify everyone about new schedules that far in advance, or change them when new movies or specials come out?
We started to talk about analytics and forecasting sciences. I could see Daisy's eyes glaze over so I quickly turned the conversation to mobile notifications and other digital tools, like social media integration. By leveraging consumer grade apps that are familiar, employees can stay current on schedules and other work matters that impact them. A great example would be how Infor Workforce Xi automatically inserts a premium rate when a manager alters the schedule with shorter than seven-days' notice, or what is now required by law. The system will ensure that employers are compliant and that the inconvenience for an employee to change non-work plans is compensated. Alternatively, a manager would be notified in real time that their actions would be a violation, and they can decide whether to make the change. We also discussed Infor's ability to analyze trends over multiple years, adjust for inclement weather, properly administer ACA, and even discussed how we can track sales and revenue from systems outside of Infor to give managers accurate performance information.

Daisy's response, "Wow! Infor sounds too cool!"
The fact that I have someone so close to me that could be so strongly affected by the functionality of an Infor solution, just reminds me of why I do this. Extended digital, cloud, and mobile capabilities are a must have in today's new world order, especially for the millennial workforce. They're also incredibly relevant considering the fast pace of new legislation. The trend of new labor regulation(s) tend to favor the employee, and provide employers extremely short windows to adopt practices, such as the Fair Work Week Act. Modern app tech and cloud deployment models are uniquely designed to keep employees engaged and happy, while protecting employers from unnecessary costs and compliance risk.


Now we can better predict when that Duck is walking in and out of the Movie Theater. Let's have a BBQ.

Christian Tyler, Workforce Management, Hospitality, Americas, @christian84321
Product
Infor Workforce Management
Region
Let's Connect
Contact us and we'll have a Business Development Representative contact you within 24 business hours