A multi-modal approach paves the way to successful digital transformation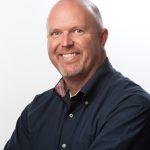 By Mark Humphlett, Senior Director, Industry & Solution Strategy
Digital transformation is often framed as being primarily about technology. The examples held up as digital transformation nirvana focus on how an app turned an entire industry upside down or why, thanks to big data or other emerging technologies, people will never buy, watch, eat, or drink this product or that service in the same way ever again.
Without doubt, technology is a big part of the equation. However, this predominant frame of reference begs the question: Is it the only one?
The advice of experts and the experience of those in the trenches shows that the answer is a resounding "no." Technology is but one piece of a much larger digital transformation puzzle. Success, in fact, requires something that many don't associate with digital transformation at all – structure. Before companies can succeed at digital transformation, they must first have an organization that is set up not just to support it but also to sustain it, all while making sure that the core business continues to function at optimal levels.
In his recent paper,
"Nine Starting Points for Digital Transformation in Manufacturing,"
Ray Wang of Constellation Research outlines 6 teams, which can be virtual or physical, that are necessary to make digital transformation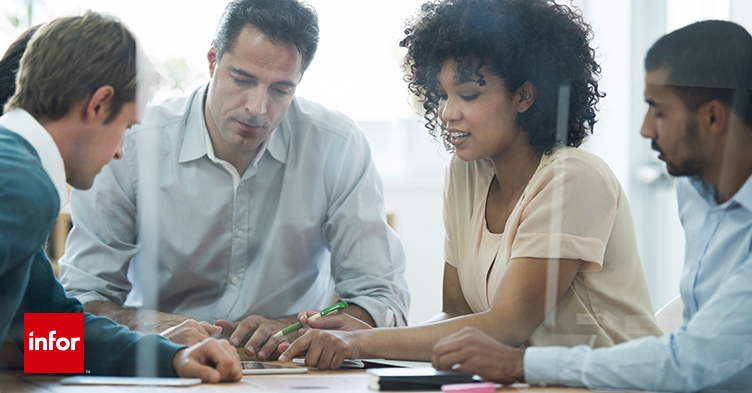 successful:


Incremental innovation teams improve existing business models. These teams have a mandate for creating faster, better, and cheaper capabilities in existing business models. Key team traits include domain expertise, a passion for improvement, an understanding of existing constraints, and a spirit of innovation.

Transformational innovation teams innovate with new business models. Often seen as members of the tiger team (i.e., special operations), these people explore additional business models for piloting inside organizations. Key team traits include a penchant for disruption, disregard for existing rules, passion for innovation, and the ability to deal with abstract concepts.

Concept-to-commercialization teams enable monetization. This team must figure out how to take a proven concept from the transformational innovation team and incorporate a new business model with existing systems. Often, this team is a multi-disciplinary group of experts in incremental innovation, transformational innovation, and sustainability of operations. Key traits include a high degree of creativity, disruptive thinking, political savviness, and understanding of human behavior and rewards.

Culture teams infuse harmony among the teams. This team draws from different disciplines and sets the cultural norms among all the teams. This group must not only highlight the differences among the teams, but also find bridges between the differences to inspire innovation. Wang and his research firm, Constellation Research, define design thinking as unlocking solutions to questions that have not been asked previously. This requires a diversity of thought across multiple disciplines. In fact, an artist, architect, author, and accountant have different points of view that together can unlock innovation in problem solving and design.

Governance teams ensure overall organizational alignment and success. This team must provide the ground rules and framework to ensure successful coordination among a variety of business objectives. In some cases, this team sets up the partnership ecosystem for co-innovation and co-creation. Key traits include policy-making experience, program management, compensation design, and political savviness.

Sustaining operations teams keep the lights on. The bulk of an organization focuses on keeping the lights on. This team's goal is to deliver operational efficiency, rock-solid reliability, and massive economies of scale. Key team traits include attention to detail, strong work ethic, and adherence to standards and rules.

To smaller companies, a list like this may seem intimidating, implying that digital transformation requires an army. However, one of the beautiful things about digital transformation is you don't have to be a giant to take advantage of it. In fact, small to medium-sized companies are often better positioned to think differently and act quickly to capitalize on opportunities or, even better, create their own. It's important, therefore, to see a list like this not as an obstacle but rather as a way to structure digital transformation thinking and processes. While not ideal, each team could even be a committee of one. What matters is that all aspects of a digital transformation strategy — from inspiration and execution to integration and on-going maintenance — are covered.
As
digital transformation
efforts mature and become more mainstream, one thing does seem to be abundantly clear: Those who focus on technology without keeping the bigger picture in mind are doomed to stall, fail, or both. The key is finding a structure that can turn inspiration into reality.
Let's Connect
Contact us and we'll have a Business Development Representative contact you within 24 business hours