A new year. A new look at GL for healthcare.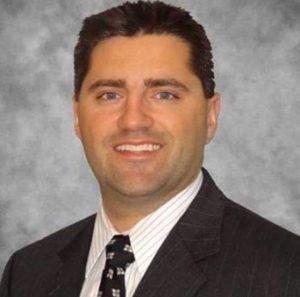 Recently, I talked about the death of the general ledger in a
blog
. We have also produced an executive brief:
Your Healthcare General Ledger is Dead: Stop Closing the Books, Start Opening Insights
.
However, at the same time we are predicting its demise, what we're really saying is that the general ledger,
as we know it,
has outlived its value and usefulness. It's no secret our industry is rapidly changing, and we feel that as much in the business office as we do on the hospital or clinic floor.
This is all on the heels of the electronic health record (EHR) being lauded as the single-source-of-truth that would ultimately lead to better patient care. While we certainly would not argue the EHR is helping improve patient care, a complete, holistic view of your operations requires associating these clinical activities with the finances behind them.
Value-based payments, increasing supply costs, and other economic factors beyond our control make the time right for a new, dynamic core finance system that breaks down silos and puts actionable information in the hands of those who need it. Immediacy—a factor in most of what is done in healthcare—is now necessary for financials, too. That means real-time information, role-based analytics at our fingertips and, of course, mobile enablement.
We like to call the General Ledger's replacement the "Global Ledger," and it's part of
Infor CloudSuite Financials
. It can hold additional levels of detail that formerly only existed in disparate systems, such as supply chain, human resources, and clinicals. It provides up-to-the-minute reporting, whether you want it at a 10,000-feet or the more granular level when performing research. Out of the box analytics can be applied to get to the root of issues such as narrowing margins or nurse overtime. You can also see which procedures are bringing the most dollars in the door.
Here's an example: Orthopedics is typically one of the more lucrative service lines in healthcare organizations. If you're noticing shrinking margins in that area, are physicians doing less procedures? Are they costing more? What's going on? Previously this may take digging through five or six different systems, some of which only updated their information on a monthly, quarterly, or even annual basis. Your organization may be bleeding out and you don't even have the ability to realize it.
With Infor's Financial Suite using the Global Ledger as its backbone, you can drill directly into the margins of the individual procedures in that service line. Hip surgeries pop to the top as having the highest decline in margin. By having this information fully connected with supply chain, you may find that one surgeon uses a hip replacement kit that averages four times the cost of what other doctors are using. Finally, you can compare the outcomes for their patients with other providers for that procedure to realize there is little-to-no actual benefit to this more expensive kit. The issue has been identified, and you can now have an educated discussion with the surgeon and/or the surgeon's manager.
And that's just one example. As healthcare organizations prioritize EHR implementation as the main path to data-driven decisions that enhance care and outcomes, other priorities are emerging. Today, many healthcare organizations recognize that technology that optimizes business operations is crucial to financial survival. So, as we lament the death of the traditional GL, there's a lot to celebrate, too. Cheers to the Global Ledger!
-Chuck Whinney, Financial Strategy Director, Infor Healthcare
Let's Connect
Contact us and we'll have a Business Development Representative contact you within 24 business hours