A sense of urgency drives MVPs Priya Ambati and Barnali Das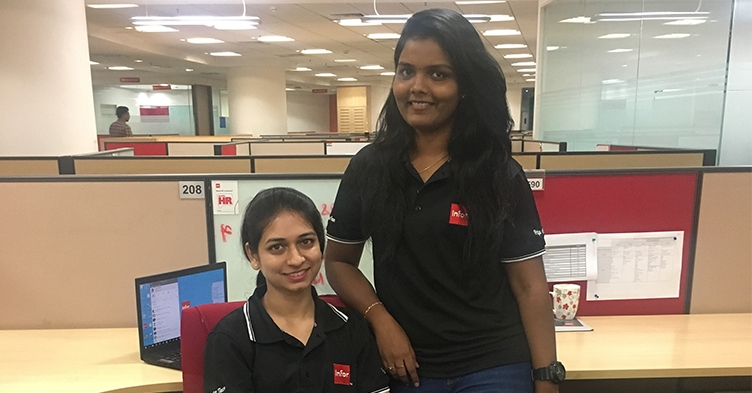 Priya Ambati and Barnali Das like to work fast. As a data analyst and a Fulfilment Consultant on our Customer References Team based in Hyderabad, they're the queens of analysis and reporting.
"A sense of urgency is what I go by," Priya says. "Whenever a member of our team reaches out, I make sure to deliver the reports well in advance of their deadline. This gives them a step ahead of whatever it is they want to get done in a timely manner."
A sense of urgency is one of Infor's Core Values. Barnali's and Priya's daily embodiment of that value prompted their team to nominate them for an Infor MVP award.
On top of her own diligence and sense of accountability, Barnali attributes the support of her colleagues and their sense of camaraderie to their continued success. "They are energetic, enthusiastic, they contribute their fair share, they offer each other support, and they're fun to work around."
Priya echoed those sentiments, saying the best thing about their References Team is "everyone exhibits an inclusive behavior and is extremely supportive of each other."
"Recently, we had to clean up some databases and send out emails manually to a special list of customers about a plan we had worked out," Priya recalled. "We didn't have much time, so we divided the work among the team members, and they gladly helped out, even though they had their own commitments to look into."
"We, as a team, always reach our goals." A fitting declaration from two MVPs.
Region
Worldwide
North America
APAC
Let's Connect
Contact us and we'll have a Business Development Representative contact you within 24 business hours