A walk with our healthcare client's human resources and supply chain teams
As a Human Capital Management (HCM) Solution Consultant at Infor, I often spend my time talking to Human Resources (HR) practitioners about how HCM technology can be leveraged to support organizational mission and vision. But there is nothing like seeing the impact firsthand.
Recently, Maury Regional Health invited Infor to spend a day with them. It was an eye-opening experience and one I will not soon forget.
A frontline perspective
The HR and supply chain management (SCM) teams we met with shared some of their organizational complexities and the impact that it can have on business operators, employees, and ultimately patients.
We were able to tour the entire hospital and get real-time visibility into all the areas that Infor software impacts—from the ER department to the hospital warehouse.
We watched items being scanned at the loading dock and tracked the process through delivery to the hospital main storeroom and, ultimately, to department par locations. We were able to see the benefit of having mobile capability and Point of Use (POU) which highlighted the importance of providing immediate accessibility of medical items to caregivers and the downstream impact on the patient if the right items are not readily available.
We heard from HR about the importance of:
Continuously thinking about methods and system functionality that will positively impact the employee experience.
Processing merit increases for base pay for multiple positions and multiple locations with the caregiver and their associated credentials.
One complete solution versus many disparate systems.
Collaboration with our client
This experience showed us how Infor impacts our clients in a positive way, but it also allowed us to walk in their shoes and determine how we can continue to help them come up with improved ways to utilize technology to meet their needs and partner together as we continue to build upon our healthcare technology roadmap. We don't want our clients to feel like they bought the best car, but don't know how to utilize it for the best possible performance.
Learn more about Infor Healthcare solutions for HCM and the supply chain here.
About Maury Health
Maury Regional Health is a not-for-profit regional health system serving southern Middle Tennessee through its hospitals, clinics, surgery centers, outpatient facilities and physician practice group. A five-time Watson Health 15 Top Health System, the organization is committed to providing innovative care by combining convenient and affordable access with skilled and compassionate patient care. Maury Regional Health is the largest health care provider between Nashville, Tennessee and Huntsville, Alabama, with approximately 3,000 employees throughout the system.
– Claire Murphy, Solution Consultant, Infor Healthcare HCM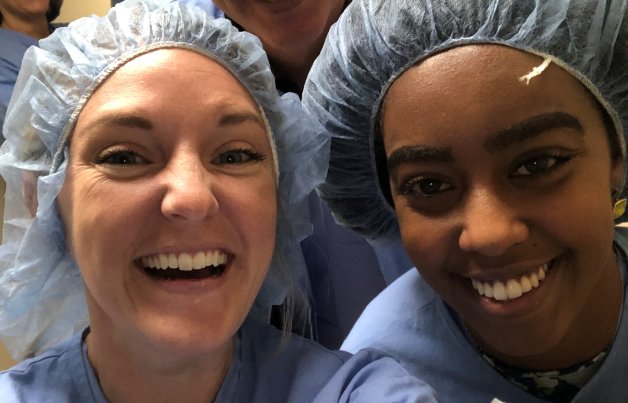 Pictured: Infor's Claire Murphy (Left) and Rahel Theodros (Right),
Solution Consultants, Infor Healthcare HCM
Let's Connect
Contact us and we'll have a Business Development Representative contact you within 24 business hours