Breaking News - Customer Relationship Management (CRM) is not just a software application! CRM is a business process. It's a way of doing business along the path to success.
You've probably been through at least one, if not many, sales motivational classes. You've got at least a dozen books from various authors out there; from Zig Ziglar, Brian Tracy, Stephen Covey, Seth Godin and the list goes on. All of them teach a process of how to sell. How do I motivate a customer? How do I facilitate a successful decision? How do I relate to customers?
It's becoming more and more clear that we should think about CRM not as a software application, but as a business process; aimed at successfully managing the sales effort. It is the customer relationship management building process of getting to know your customer, what they like, what they're interested in, what they'd like to buy, and how to serve them over time.
Customer relationship management is the flow of planned connections with your customer that puts them at the center to enable you to successfully meet their needs, sell them things they need or want, and manage a relationship over time. CRM helps to automate and manage the customer life cycle, customer service, driving new business and marketing.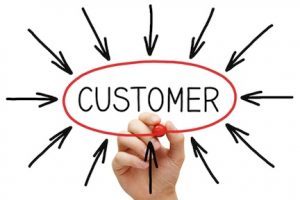 When it's time for deployment, you need to be sure you are aligned to your corporate sales process. CRM software collects the data, but to be successful, you need to adhere to business processes designed by your company, log the data about customers into the system so that you are building a collective memory as a company. This enables you to use that data while interacting with the customer, better sell and address their needs as your valued customer. If you don't use the data in the CRM system to do a better job managing a process and selling to our customers, then you aren't using it in a manner of purpose.
CRM "nirvana" is achieved if the CRM software deployment is "purposed" by the organization and tuned specifically to the business process. Doing this allows two things to happen:


People adhere to the business process because CRM is supporting it functionally

CRM deployment is successful because it is designed to support the process

One footnote to achieving CRM "nirvana", as part of the CRM deployment, current business process should be examined for the opportunity to be improved, automated and enhanced where appropriate. I will address how to have an "operational renaissance" in my next blog.
To learn more, check out this
2 minutes video
of Infor CRM.
By: Erik Tavenner, Solution Consultant, Infor
Let's Connect
Contact us and we'll have a Business Development Representative contact you within 24 business hours