Affordable care and a provider's perspective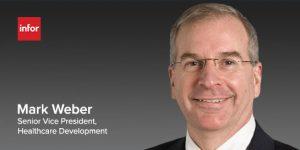 Affordable care is a big topic and concern in healthcare, but until now, the subject has most often centered around patient affordability. However, as overall affordability is scrutinized along the entire care continuum, it's time to offer some different perspectives.
In 2016,
Moody's
reported that nonprofit healthcare providers were realizing a trend of expenses outpacing revenue. While that's not a surprise, it is a wake-up call that the healthcare industry has not been as adept as other industries in targeting cost savings and efficiencies. In working with my healthcare clients, I find that many do not have a true understanding of where they are spending the most. At the same time, I find an equally concerning information void when it comes to determining which procedures are bringing in the most revenues.
That has to change, or more hospitals will go the way of many rural hospitals,
which are closing at an alarming rate.
In a
recent blog
posted on
Healthcare Facilities Today
, I discuss the pressure points facing healthcare, and how we can begin to relieve them. In addition to mergers and acquisitions, all of us working in the healthcare industry can expect:


More marketing to capture consumers

More data driven and targeted physician relations to increase in-house referrals

Investments in telehealth and retail partnerships

Alignment and acquisitions of post-acute facilities by acute care providers

Adaptation to new payment models, with laser focus on capturing all available dollars

New market players, including those from online, hospitality and retail industries

More cost-savvy decision making by patients

Which brings us back to something we all know is crucial to improved operations: interoperability. The growing complexity and volume of data flowing through organizations means we need access to information that affects the bottom line. And that means everything from supply costs to staff pay—in real time.
And while healthcare organizations and hospitals make the necessary move to more carefully focus on their business operations, we can also take heart that this shift also benefits patients. Imagine a system where business operations are fully integrated with the EHR and claims data. Cost savings and realized efficiencies can be analyzed through the lens of better patient care and outcomes. With procedural costs presented to patients in a completely transparent way, they have new ways to more wisely spend their deductible dollars.
The era of affordable, value-based care is here, for everyone, including patients, providers, employers and insurers. Where are you focusing your bottom line efforts?
-Mark Weber, Senior Vice President, Healthcare Development
Let's Connect
Contact us and we'll have a Business Development Representative contact you within 24 business hours