AHRMM18: Chain supplies to outcomes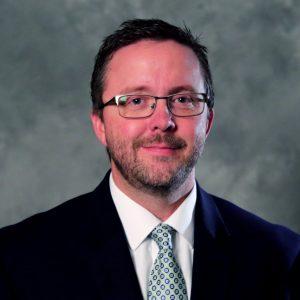 AHRMM18 is coming August 12-15th in Chicago and we're looking forward to showing you how our supply chain solutions for healthcare can help you have a more patient-centered approach to engage and achieve the Cost, Quality, and Outcomes (CQO) movement inspired by healthcare's Triple Aim.


With the transformation toward value-based care, it's important that organizations take a patient-centric approach to their supply chain in order define the true cost of care. A patient-centered supply chain is one that joins supply chain systems with electronic medical records to support the focused pursuit of better health, better care, and lower costs, and the organization's specific objectives around quality, safety, and cost. Now is the time to take a modern approach to managing your supply chain to combat challenges such as:

Minimizing supply costs and delivering high levels of care

Maintaining optimal supply levels with science-based recommendations

Reducing supply waste and stockouts

Gaining real-time data to route people and supplies

Using clinical orders to drive supply requirements

Advancing analytics to bridge organizational gaps to improve coverage decisions for new products or procedures

We're excited to have speaking sessions at the event this year led by Christopher Wiekert, Senior Product Manager. He will discuss how everyone has a stake in having a successful UDI implementation in a multi-disciplinary panel discussion to look at UDI through the lens of a healthcare organization, an EHR and ERP vendor, a manufacturer and a governmental agency. In his second presentation, he will discuss the federal legislation that led to the creation of UDI, and how you can gain an understanding of the differences of the FDA UDI issuing agencies and how to recognize the data within. Learn about the value UDI adoption can bring to your organization with use case examples on care delivery, product tracking, and quality reporting. Take advantage of the great expertise shared at the education sessions, and learn more about how you can join Chris' presentations here.


We invite you to stop by our booth 201 to learn about solutions specific to healthcare, including:

Infor Financials & Supply Management

Inventory Intelligence for Healthcare

Birst Business Intelligence and Analytics

Enterprise Asset Management

Infor Supply Chain Execution

Infor CloudSuite Supply Management Procurement Punchout

Our experts will be on hand to give demonstrations and talk with you about your specific needs. We look forward to seeing you in Chicago August 12-15th! To learn more about our presence at the show, visit our webpage.


Cory Turner, Supply Chain Strategy Director, Healthcare
Let's Connect
Contact us and we'll have a Business Development Representative contact you within 24 business hours