Aligning your quality improvement and informatics teams for process improvements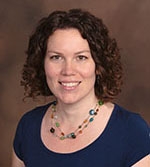 Elizabeth Meyers, RN, PhD(c), CPHIMS, Industry Strategy Director for Healthcare Analytics
In this second of three blogs about using data analytics to improve hospital management and the patient experience, I will borrow some ideas from the manufacturing industry to discuss quality improvement in healthcare. While process improvement activities are used throughout all industries, in healthcare it is particularly important to focus on the desired outcome, cost-effectiveness of the project, and carefully manage change in order to optimize patient care while avoiding unintended consequences.
Start by turning your EHR data into valuable insights by aligning your informatics team with your quality improvement team. This is the winning combination for reducing unnecessary variation in processes and streamlining patient care. Quality meets informatics when projects are developed, prioritized and supported by the wealth of information available EHR – without increasing the reporting burden of clinicians.
Quality improvement requires data to measure current practices and progress … informatics teams need help to change organizational behavior. In addition to traditional patient-centered quality improvement projects, this team can also help to address clinician complaints about EHR user experience and eliminate paper-based workarounds to help you finally become a 'paperless' organization.
This dream team can tackle all the antiquated processes that were transferred to electronic format during the time crunch of a busy EHR implementation. They can tackle the issues as varied as patient throughput, interoperability, and EHR usability. Projects like these will help clean the data up, creating valid and reliable information.
Next, it's time for process improvement to peek into the day-to-day habits of the management team. Are leaders in your organization still receiving printed copies of their financial responsibility report? Does your board receive a paper copy of the monthly presentation? Do you have leaders with personal printers in their offices? It's time to embrace the world of self-service analytics. Today's data visualization tools are as easy to use as traditional spreadsheets or word-processers. With minimum effort, even novice users can create their own dashboards, drill-in to view underlying data, and even run complex analysis on large databases. Charts can be exported into presentations and updated with the simple click of a refresh button. Don't call IT when you need a report, instead free your data with self-service analytics.
Are your informatics and quality improvement teams working together to improve processes within your organization? Feel free to share your thoughts.
Let's Connect
Contact us and we'll have a Business Development Representative contact you within 24 business hours