An RN moves from the bedside to the conference room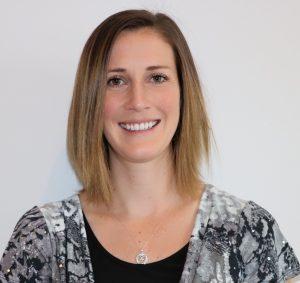 It has been two and a half years since I stepped away from a 5-year role as a nurse at the bedside and into the "corporate world" of nursing. The change wasn't easy and I got a wide range of feedback about this change from co-workers, family, and friends from nursing school. Those who were closest to me tended to be very supportive, but outside of my closest friends and family, I felt as though my decision was questioned. It seemed as though others thought I was burned out as a bedside nurse, that I didn't truly care about patients, or that I was abandoning those teammates I worked so closely with in my job in a busy emergency department. It felt as though I was leaving a well-respected and honorable position for the dark side.
I worked in a variety of healthcare settings at the bedside including long term care facilities, a long term acute hospital, medical surgical nursing, and emergency/trauma nursing. In each position I faced struggles in day-to-day tasks that affected my ability to provide the best care possible to patients, and I watched my teammates struggle as well. These struggles varied in nature. Sometimes it was a group of us running around frantically trying to find supplies to complete a dressing change while a patient was lying exposed in a hospital bed, and at other times I struggled with HR functions and felt frustrated that a group of well-educated and smart nurses couldn't figure out exactly what benefits we were enrolling for or even figure out how to change a home address. I felt like I was in a constant battle over my schedule and I was always cancelling plans with friends and family members because my schedule would get rearranged at the last minute.
Those who are closest to me gave me the most encouragement and support, and helped create endless lists of pros and cons before my decision to step away from the bedside and into the corporate office. In the end, for me, the pros I anticipated from this change far outweighed the cons. The promise of a more predictable schedule, the travel, and the opportunity to help nurses like myself were among the biggest factors. I still care about patients and their outcomes, and even though I no longer work at the bedside, I can still improve patient outcomes by helping the nurses and staff caring for patients.
I spent weeks debating this possible career change and almost didn't do it because of the people who seemed to disapprove of me even considering a change. I took the chance and I'm so glad I did. I have worked extensively with our Workforce Management Solution to help hospitals align their staffing with their patient needs and am now working with Infor Talent Science to help organizations hire individuals who will thrive at their organization and help nurses like myself learn how they can improve and advance in their careers. I am now working with individuals who all still love and care about healthcare and the patient, and I get to collaborate with brilliant people on a daily basis to help nurses like myself.
Brianna Zink, RN, BSN, Account Manager
Let's Connect
Contact us and we'll have a Business Development Representative contact you within 24 business hours