Analytics help navigate the digital transformation in manufacturing and distribution
By Azmat Tanauli, Senior Director of Product Strategy, focused on the Manufacturing Industry, Birst, an Infor company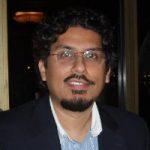 Digital transformation in manufacturing and distribution is creating new possibilities, but also headaches for businesses. The availability of new and smart technologies (for example, IoT, Big Data, Blockchain and Machine Learning) provides manufacturers and distributors with additional sources of data, which they can analyze to increase margins, improve on-time deliveries, boost customer satisfaction, and win in a globally competitive marketplace.


Navigating these technologies can be difficult and a headache. How does a manufacturer or distributor start on their journey of digital transformation? How much will it cost, how long with it take and what results can be expected?


In this article, I share the journeys of two companies that transformed their businesses using Birst as an enabler. These are the stories of Citrix and SunnyD, one a manufacturer and the other a distributor, and the greater lesson that other manufacturers and distributors can apply to their businesses, and win.

Citrix


Fred Tiso, VP of Worldwide Supply Chain at Citrix, set out to architect a digital global supply chain to improve customer satisfaction, gross margins and inventory turns.


Fred's team was working with over 130,000 globally dispersed customers, 120 suppliers, a three-month product lifecycle, and delivery lead times of less than two days. The challenge was to rapidly aggregate data across hundreds of disparate systems and provide unique analysis to each node in the supply chain.


Birst helped Citrix move away from hundreds of spreadsheets, integrating silos of data from 400+ data sources (external, internal, cloud and on-premise), to provide them with real-time visibility.


This digital supply chain enabled Citrix to leapfrog competitors and achieve an industry-leading 5X increase in inventory turns and a 99% on-time delivery rate.


Today, Fred runs his business from a tablet, with 700+ users running the global supply chain, managed by a single IT resource. It took Citrix less than 90 days to "go live" and accomplish this transformation.

SunnyD


Shawn Roberts, VP and CIO of SunnyD, wanted to cut costs related to production planning, transportation, and customer profitability. Shawn's challenge was to understand how store promotions impacted distribution. SunnyD was paying considerable expedited shipping fees to ensure on-time fulfillment. Without visibility into promotional uplift, SunnyD was finding that distribution costs were eroding its margins and profitability.


Birst helped SunnyD improve promotional forecast accuracy, and it provided visibility into transportation schedule dependencies. By pre-shipping at lower rates in advance of holidays and weekends, SunnyD could save 7% on transportation. With Birst, SunnyD could understand store-level inventory and seasonal changes in real time. With dashboards highlighting low stock and thresholds, SunnyD started replenishing supply "just-in-time," increasing customer offer uptake (sales) by another 2%.


With more effective order and fulfillment processes in place, as well as an understanding of true demand, SunnyD has been able to decrease volumes at plants and change production schedules to reduce overtime costs by 90%. It took SunnyD approximately 90 days to "go live" and accomplish this transformation.

The Common Themes


Both these stories share a common theme and tie into a bigger story on how companies can use data and analytics, no matter what the data source, to create competitive advantage for sustained growth.


The common themes between both these journeys are:



Use data from multiple sources to build a true picture of what's happening.

Define key metrics, across business functions, to remain consistent as business changes.

Provide users a way to blend IT governed data, with their own data, without losing reliability.

Maintain a network of analytics, which provides the quickest time-to-value.

Birst has helped many companies in the manufacturing and distribution industry to transform their data into a competitive advantage.

Let's Connect
Contact us and we'll have a Business Development Representative contact you within 24 business hours