Are we really getting to the root of the matter?
May 10, 2018
By Kevin Price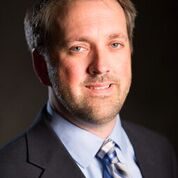 When we discuss getting to the root cause of an issue, we may focus on that one, singular reason an issue arose. This is an all-too-common practice we use for asset failure or incidents, because, let's face it, it's easier to point to a single human or procedural error and then simply move on.

But that's not enough. Enterprise asset management is becoming increasingly complex – and crucial. Focusing on a single cause limits the scope of solutions, and by imposing those limits we risk repeating issues. It is also in the best interests of our organization and its long-term sustainability to access an array of solutions to determine best practices and to create standardized documentation.

Using root cause analysis (RCA) to improve asset management
It's all about continuous improvement. To effectively move forward, we need to look at cause analysis like a multi-strand root structure, itself. That means if we want to truly uncover what leads to an issue, we need to keep in mind the complexity of each asset and visualize what we are trying to accomplish, both short-term and into the future.

To get alignment around root cause solutions, the best place to start is the end: goals. Then, we can employ what we call cause mapping, a visual representation of causes that may feed an incident.

A cause map is a simple diagram showing how and why a particular issue occurred. It begins by asking the obvious, "Why?" and then asking it at least five times. It then expands into as much detail as necessary to more thoroughly explain even the most sophisticated challenges.

With a cause map, we have a visual to show how all of the many pieces of an issue interconnect. It makes it easier to communicate what's known and, most importantly, what's not. What appears is the root cause as a system of causes, offering many and varied options for mitigating risk and proactively addressing issues before they happen.

In short, root cause analysis needs to move beyond a reactive, putting-out-fires mentality.

An easy way to learn more about RCA
In our upcoming webinar on May 17, co-hosted by Infor and GenesisSolutions, we'll go more in depth to describe the process of identifying root causes, whether those are incorrect proactive tasks, inaccurate proactive task frequencies, improper task execution, or a combination.

We have found that the better an organization gets in explaining its issues, and what led to them, the better it also gets at finding smarter solutions.

Product
CloudSuite Facilities Management
Infor EAM
Region
Let's Connect
Contact us and we'll have a Business Development Representative contact you within 24 business hours