ASHHRA17: Transforming HR technology for the future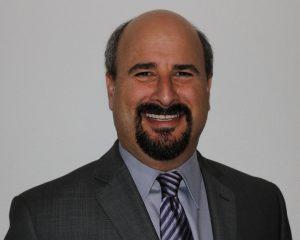 The Infor Healthcare team is getting ready for the
ASHHRA conference
coming up next week, September 16-19, in Seattle. Stop by our booth #223 for a 1:1 demonstration of our HCM solutions, including Workforce Management, Talent Science, Global HR, Learning Management, nurse staffing and scheduling, and more. These solutions help HR leaders tackle today's challenges around selecting, engaging, and retaining the right employees, as well as staffing nurses based on patient needs. We would love to discuss Infor's ability to partner with you, assisting you with your organization's digital transformation.
We will be focusing on the following major themes:
Selecting the right candidates for the right role
As the healthcare workplace becomes more competitive, it's time to rely on data, instead of intuition for hiring. Solutions such as
Infor Talent Science
can help you select and hire talent into the right role with an assessment that compares candidate's traits with the top performers in your organization. This creates a better "fit to hire," resulting in reduced turnover and a a more diverse workforce.
Engaging employees through personalization at work
Using technology to augment your workforce through Artificial Intelligence and 'chatbots' can have a significant role in changing the face of HR. Infor just announced an Artificial Intelligence (A.I.) offering called
Infor Coleman,
similar to Siri or Alexa., which is designed to maximize human potential and help HR professionals dispense with menial tasks that divert time and resources away from strategic tasks. Coleman's role is to reduce task-driven work by providing information, executing tasks, and being available anywhere, anytime.
Retaining top talent through career development
The generational shift as baby boomers continue to retire and Millennials enter the workforce creates challenges to HR to engage employees through continuous reviews and feedback, and develop career paths. In my colleague's previous
blog
, he discussed the 'gig economy' that is made up of short or temporary work assignments, a Millennial-driven phenomenon. HR adopting the latest technology can add value by offering mobility, connectedness and personalization to retain top talent.
Delivering optimal patient care
Healthcare is personal, and we want to schedule staff who are the right fit based on patient needs, thereby maximizing the patient experience, and leading to better care outcomes and reimbursement through higher HCAHPS scores. This can be achieved by efficiently deploying your workforce effectively with
Infor Workforce Management Suite for Healthcare
. When an organization is performing well, employees are more engaged and patients receive better care.
We look forward to seeing you next week in Seattle! To learn more about our healthcare-specific HCM solutions, visit our
website
.
Let us know how you are advancing human potential within your organization.
- Christopher Nola, HCM Strategy Director, Healthcare
Let's Connect
Contact us and we'll have a Business Development Representative contact you within 24 business hours