ASHHRA18: Advancing human potential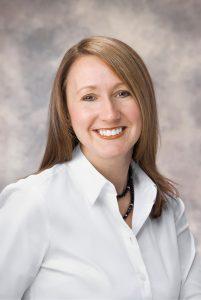 is coming September 15-18 in Pittsburgh, and we're looking forward to showing you how our human capital management solutions for healthcare can help you have a more patient-centered approach to find the right people for the right positions, personalize their experiences, and enable them to reach their full potential.


HR leaders continue to tackle today's challenges around selecting, engaging, and retaining the right employees, as well as staffing nurses based on patient needs. Stop by our booth #808 to learn how HR technology can help address challenges, such as:

Developing the next generation of your workforce by addressing Millennial and Gen Z workforce challenges

Retaining top talent through career development

Selecting the right candidates for the right role with a predictive analytics platform, Infor Talent Science

Delivering optimal patient care by ensuring the right staff are scheduled to address specific patient needs with our workforce management platform

Preparing your organization for mergers, acquisitions and growth

Improving performance management tools and reducing turnover rate by moving away from just an annual performance review and moving towards continuous feedback while maintaining compliance.

We invite you to stop by and have a 1:1 demonstration to learn about our solutions specific to healthcare, including:

Building your core HR foundation with Global HR

Attracting and engaging a multi-generational workforce through Talent Management

Retaining your talent through Infor's predictive behavioral analytics solution, Talent Science

Providing workforce management by offering unique care with Nursing Staffing and Scheduling

Using analytics to make better decisions that will impact your organization

Integrating mobility in your employee's work life just like in their personal life

Helping employees reach their full potential with Learning Management

Empowering your employees through HR Service Delivery

Our experts will be on hand to talk with you about your specific needs. We look forward to seeing you in Pittsburgh! To learn more about our presence at the show, visit our webpage. Also, register for our webinar on October 2nd to see an overview of our HCM offering for healthcare.


Erica Doherty, HCM Strategist, Healthcare
Let's Connect
Contact us and we'll have a Business Development Representative contact you within 24 business hours