Assessing the condition of public sector assets: Why and how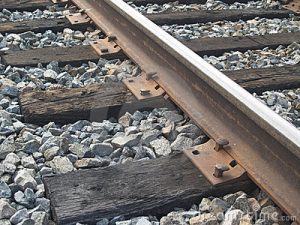 Condition assessment allows public sector agencies to deliver safe, reliable, and efficient service. But how exactly does condition assessment differ from regular maintenance?
The U.S. Department of Transportation defines condition assessment as "the process of inspecting an asset to collect data that is used to measure its condition and performance." This includes regular inspections and evaluations of an asset's condition, performance characteristics, and the risks of failures.
Following manufacturers' maintenance guidelines or some arbitrary schedule not based on actual asset condition can leave you open to risk or lost opportunities. The particular environment, weather, level of infrastructure integrity, and frequency with which you operate your equipment and facilities may dictate a more customized approach. That's where condition assessment comes in, supported by technological tools that can help pinpoint optimal maintenance intervals.
What do the experts say?
The Brookings Institute notes
that "Technological innovations have long been recognised as a major source of economic growth and improved living standards" and that "...the private sector has developed technological innovations, especially in information technology, that public providers could adopt to improve the performance of existing infrastructure."
According to PwC
: "Private finance and planning strategies, along with innovative tools, may expand the government's capabilities to solve the nation's infrastructure problem, including rebuilding after recent natural disasters, refurbishing the backlog of crumbling assets, and building new infrastructure to keep pace with modern life."
In
American Infrastructure
magazine, Infor's
Steve Beard discusses
the three essential elements of condition assessment and how to assess assets based on the four Ps: physicality, performance, probability, and productivity.
If you are considering a condition assessment initiative, Steve argues that "...it is important to determine why condition assessment is valuable. This helps agencies make decisions on resources, time, and energy. For some organizations, this question is not answered by regulatory and compliance requirements, but by goals of migrating to a condition-based monitoring and predictive maintenance strategy rather than a reactive maintenance strategy."
Read the article
to learn more about getting started with condition assessment.
Product
CloudSuite Distribution Enterprise
CloudSuite Facilities Management
Infor EAM
Region
Let's Connect
Contact us and we'll have a Business Development Representative contact you within 24 business hours