Auto + high tech = new automotive manufacturing ecosystem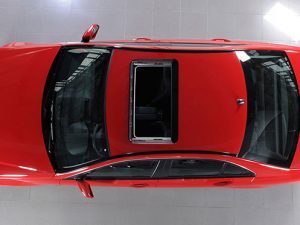 The automotive and high tech worlds continue to collide. We
started talking about this trend earlier this year
when automotive suppliers and OEMs took center stage at the high-profile electronics trade shows in both Europe and the U.S. A
recent report from McKinsey&Co
. investigates what this convergence between the automotive and high tech worlds means.
In short: It means a new automotive manufacturing ecosystem.
Today, automotive original equipment manufacturers (OEMs) enjoy a vertically integrated business model where they control almost everything, making the rules suppliers need to follow to participate in designing, building, and selling vehicles. This model has worked well in an automotive manufacturing world focused predominantly on the hardware aspects of a car—the horsepower, the towing capacity, the gas mileage, the design and styling of both the vehicle exterior and interior.
However, car buyer and driver interests are moving away from aesthetics and performance toward connectivity and convenience.
Vehicle electrification, autonomous driving, in-vehicle connectivity, and the shift from car ownership to ride-sharing or ride-hailing services are burgeoning trends indicating a dramatic shift in car buyer and driver behavior. The traditional ways of designing, building, and selling cars are changing to accommodate these trends and their requirements—as are the manufacturers that provide the capabilities.
High technology companies and manufacturers see enormous opportunity in the automotive sector, and they are making their presence known in disruptive ways. The fact they are completely comfortable doing their research and development without access to the automotive manufacturing value chain is one way high-tech companies are flouting their outsider perspective.
Consider Google. It has been running a
self-driving car project
for a little over 7 years, and recently
logged over 2 million miles for its self-driving car program
without an OEM partner involved.
However, Google is now at the point where it needs to move out of R&D and into production. Industry watchers claim
Google is at a turning point and losing out to rivals
due to two primary reasons: 1) lack of OEM partnerships, and 2) startup rivals—like
Uber
and
Tesla—
making significant strides in autonomous driving technology.
Google did
enter a partnership with FiatChrysler
in May to develop about 100 self-driving prototypes based on the Chrysler Pacifica hybrid-powered minivan. It remains to be seen whether this partnership is substantial enough to help Google withstand the competitive pressures coming from Uber, Tesla, and the
automotive OEMs, themselves
.
Both automakers and high tech companies have been working fairly separately, pursuing their visions for what the future car driving and riding experiences will be like. As car buyers and riders begin to see these ideas come to fruition, they are letting both the automakers and high-tech companies know what they want to incorporate into their daily transportation experience. And—as we may expect—it isn't either the automaker's vision or the high-tech company's vision they are choosing. The public wants elements from both.
The "Everything, please!" customer expectation means automakers and high tech companies need find ways to bring their previously separate efforts together. Drivers are in the drivers' seats, forcing the progression to a new automotive manufacturing ecosystem.
Let's Connect
Contact us and we'll have a Business Development Representative contact you within 24 business hours