Automakers seek clarity from Trump administration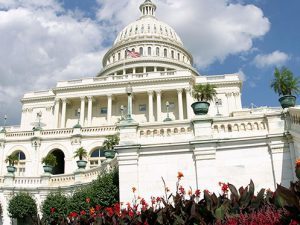 This week, Donald Trump will be inaugurated as the 45th president of the United States, bringing along a collection of new ideas, policies, and regulations anticipated to have a sizable impact on how--and where--cars are made. But right now, it's unclear exactly what those changes and their implications may be.
CEO of Fiat-Chrysler, Sergio Marchionne, summed up the overall sentiment well last week when he said, "
I need clarity. I think we all need clarity.
"
Here are three big areas where automakers seek clarity.


Tariffs. Trump reportedly told German automakers they would be subject to a 35% tariff if they sell cars in the US that are built outside the US. German automakers sold approximately 1.3 million vehicles in the United States last year, making up 7.6% of all new vehicle sales. Trump has noted similar tariff plans for cars made in neighboring Mexico and Canada. According to the New York Times, imported vehicles account for more than 40% of the American auto market. Last year, about 8 million cars, trucks, and sports utilities sold in the United States were built elsewhere, primarily in Mexico, Canada, Japan, and Korea. Also, 2015 saw auto parts worth $143 billion imported into the US, with about 35% coming from Mexico. This compares with $81 billion in parts that were exported from the US.

Business expansion. Business expansion and tariffs work hand in hand, with many manufacturers choosing to build and expand their operations in places where they will be least penalized financially. Since Trump was elected, Ford, GM, Fiat Chrysler, and Hyundai have all announced business expansion plans inside the US. Conversely, Toyota received the Twitter wrath of President-elect Trump when it announced an expansion of its operations in Mexico.

Fuel efficiency standards. In mid-November, the Alliance of Automobile Manufacturers requested that the incoming Trump administration halt the progress on the Obama administration's 2025 fuel economy and greenhouse rules. While no one knows for sure what regulatory changes are on the horizon, automakers and suppliers do know that any changes will affect what kind of vehicles consumers want, how automakers prioritize what kind of vehicles to build, and the materials automakers use.

It's hard for anyone just to wait and see what will happen, and even harder when it means waiting to see what changes need to be made to the many factors running a multi-billion dollar company--and the ecosystem of companies supporting it.
Here are three things you can begin doing now as you wait for clarity and know what changes to your operations need to be made.


Monitor, monitor, monitor. You are probably already doing this, but it bears repeating. Make sure you have real-time information about what is going on in Washington regarding the issues, policies, and legislation impacting your business and operations. This is especially important if your company manufactures components for vehicles produced outside of the US for the US market. These are the vehicles that stand to be adversely impacted by tariffs.

Get a clear picture of your supplier network. Understand the risk and vulnerabilities in your supply chain that can lead to parts shortages during periods of volatility, including rapid manufacturing location changes or changes in the products your customers request. Any impending changes by the new administration will likely be location-based and potentially sudden, causing changes all across your supply chain.

Audit the agility of your business processes and technology. The anticipated changes will likely mean substantial changes to your supply chain and financial business systems. Take a look at the business processes you have to manage global currencies, tax regulations, material sourcing, inventory management, among others.

Now is the time to build contingency plans and determine how you may need to redistribute manufacturing capabilities to lessen your exposure to potential tariffs or other expenses that may be coming with new US trade policies anticipated with the new administration. This is also your opportunity to ensure you have the technology in place to quickly shift gears and make your updated processes operational.
Let's Connect
Contact us and we'll have a Business Development Representative contact you within 24 business hours