It's a well-known adage: an organization must be where its customers are. Nowadays this means: go right to the users' preferred device. Whether phone, tablet or computer, Infor Library & Information Solutions offers two solutions for mobile device users. The regular website with a responsive layout and the Iguana Library APP available from the device stores on both iOS and Android.
Iguana responsive
The Iguana website is built with a responsive layout. When users use a device browser the layout is adjusted for different screen sizes and resolutions to deliver a consistent experience without limitations.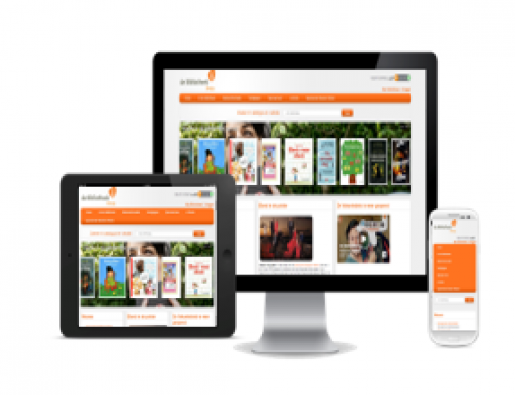 Iguana Library APP
There is a new version of the Iguana Library APP coming with an updated look and feel and some new features for both iOS and Android. The new version is fully native on both operating systems, where the previous version was webbased. The new version was built with the open source framework Nativescript. Support for the PhoneGap framework has been discontinued.
The main functions remain:
Search & Find
Scanning the "commercial barcode" on a book and show the work in the collection
Reserve
Renew
Push messages
Managing related members (e.g. parent/child or student/tutor)
Information about library branches (e.g. addresses and opening times)
Communication with the library (e.g. by phone).
The most important new features of the new version are:
Updated UI with added side menu
Searching based on "best match"
Sorting by Relevancy
Scanning of member barcodes
Options for password maintenance.
The Iguana APP can leverage built-in features from the phone, like calling people and scanning barcodes with the camera.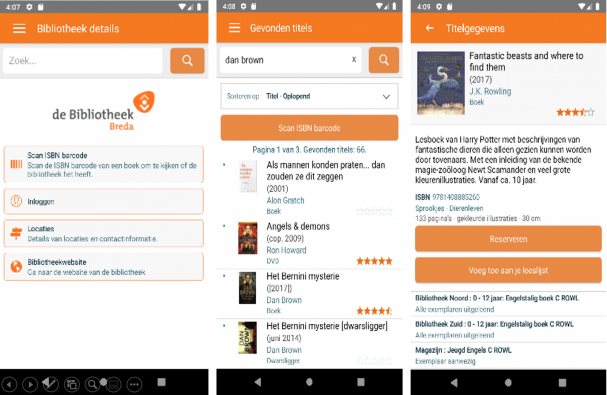 Product
Library and Information Systems
Let's Connect
Contact us and we'll have a Business Development Representative contact you within 24 business hours