Where to start? Begin your organizational change management and digital journey
January 10, 2019
By Claudia Pasquet

Every transformation journey begins with a first step

Changing the processes and cultures of an organization can be challenging. Where is the best place to start in order to achieve an innovative transformation within your workplace? Join us for this complimentary webinar with Infor Senior Global Practice Director of Organizational Change Management, Carol Fitzgerald Tyler. During the webinar, Carol will share her deep experiences with you as she explores the deep connection between organizational change management and digital transformation, and talks about where and how to get started.
Date: January 15, 2019
Time: 10 AM US Eastern
During the webinar, you will learn how to:
Understand why your organization is changing
Assess your current organization and change management processes
Organize your stakeholder involvement to guide critical initiatives
Use practical methods for cementing your organizational change management process prior to launching your digital journey or innovation project
We look forward to having you join the webinar.
Meet the speaker: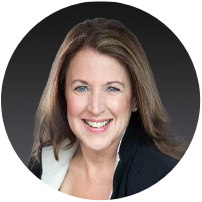 Carol Fitzgerald Tyler | Global Senior Practice Director, OCM (Organizational Change Management), Infor
Carol is the Global Senior Practice Director at Infor responsible for the global organizational change management practice, end-user training, and UAP. She also has industry and solution strategy expertise in CloudSuite Financial and Supply Chain Management, XM (Expense Management). diEPM as well as the Financial Services and Professional Services verticals. She has been responsible for various strategic programs, field enablement, early adopter clients, digital transformation, and numerous special projects. She has over twenty-nine years of experience in the Infor and Lawson world in the fields of sales, program and project management, and training. She is passionate about delivering an outstanding customer experience. Carol is a globally recognized expert in organizational transformation, change management, and communications strategy. In addition to her business background, she is a Board of Trustee member and mentor for the Astronaut Scholarship Foundation providing STEM scholarships to university students, author, motivational speaker, and four-time marathoner.
Filed Under
Education & Transformation Services
Let's Connect
Contact us and we'll have a Business Development Representative contact you within 24 business hours