Being a nurse means making a difference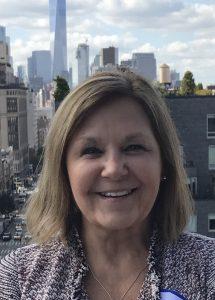 I've had many mentors in my life who silently guided my direction. One of them was a nursing director at a community hospital, who told the most interesting stories about the work she did, including both the positive and challenging aspects of being a nurse. The one thing her stories always demonstrated was her passion for the work. It was that passion to help people and improve lives that made me want to become a nurse.
Early in my career, I worked on a med-surg unit. I was working over the Christmas holiday on the night shift and was not looking forward to it. One of the cancer patients I had worked with was re-admitted to the hospital, and there was a drastic change from the last time I saw her. Her family looked very worried. She had significant weight loss, her skin color was gray, and she was unable to speak—communicating with writing or hand gestures. She had also made the decision she would no longer be resuscitated.
Over the course of the week, her condition deteriorated but she always greeted the staff with a smile. Since it was a holiday, many of the patients had been discharged. This made my assignment lighter than usual. I walked in her room one night and saw her writing a message. She asked if I had time to sit with her. I decided to bypass leaving for dinner and stayed with her instead. Over the course of the next hour, I sat and held her hand. I asked her if there was anything I could do for her. She asked me to pray with her. The room was very quiet and peaceful. At the end of my dinner time, I left to see the other patients who were part of my assignment. Before I left to go home I stopped in to say good-bye and let her know I would see her when I came back to work.
When I told my dad about what had happened he smiled at me and simply said, "Isn't that why you became a nurse—so you could make a difference?"
I learned to adapt to any situation and to be prepared for changes in workflow at a moment's notice. I also learned how to make a difference in someone's life. As a nurse, you're part of a well-oiled machine to improve the health of the lives you are fortunate to work with. Whether you choose the option of working inside the walls of a hospital or outside of them, you are a nurse and a voice for improving healthcare.
While it can be one of the most challenging roles you can have, testing you and pushing your limits, being a nurse is also very rewarding. You are there when life begins and sometimes when it ends. You become a part of someone's life and while they may not remember your name, they never forget the difference you made, as I most certainly never forget their impact on me.
Candace Katta-Liptrot, Account Executive
Let's Connect
Contact us and we'll have a Business Development Representative contact you within 24 business hours