Big data is creating a more sustainable chemical industry
Over the past few years, big data has evolved from an ''emerging technology'' into a mainstream activity that is generating a virtual tidal wave of information.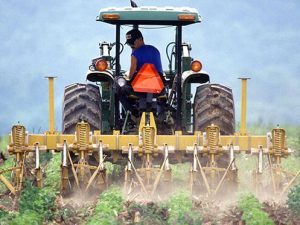 With new ways to collect data being implemented every day,
IDC predicts
that by 2019 worldwide investment in data will reach $187 billion. But, as many manufacturers have discovered, while acquiring information is not a difficult exercise, transforming this into practical action is quite a different story.
This challenge is reflected in a
recent Forbes article by Jayson DeMers
, who notes that, although big data's greatest strength is its quantitative, numerical foundation, this is also its biggest weakness
.
With so much incomprehensible data lying dormant within organizations, DeMers predicts that in 2017 we'll see a shift towards "humanizing" — or making sense of — data so that it can be applied to pragmatic purposes.
An environment of opportunity
With the right analytic tools, many chemical companies are already developing solutions that integrate information from suppliers, the factory, sales and marketing, and the laboratory.
By taking this holistic approach and intelligently selecting from the data available, these companies are starting to realize improvements in product quality, time to market, and profit margins.
An even more exciting opportunity for chemical manufacturers is the potential to address rising environmental concerns.
A
recent article by Environmental Leader
points out that as the industry moves towards sustainability, big data and analytics will play a central role in this transition.
Emissions
for example, can be measured by connected devices and mobile apps that check for excessive pollution. If an incident occurs, manufacturers can take preemptive measures to prevent this from happening again, and can also share their findings with others.
Cheminformatics
can also leverage data to model factors like toxicity and energy consumption, which are key factors in improving the industry's environmental impact.
Bio-based chemical development
also benefits from big data analytics. By modeling the pathways in microorganisms that make most efficient use of new feedstocks, companies are discovering exciting new alternatives to petrochemicals.
Precision farming
is a rapidly growing area of agriculture that increasingly uses big data to maximize resources. By analyzing the weather, soil, seed traits and historical yields, farmers can determine what to plant, when to plant, and the most effective chemicals to use.
Turn insight into action
While many companies still believe that large volumes of information will automatically enable them to transform their business,
KPMG recommends
that "you should never do big data for the sake of it." Rather, you should first identify specific issues and then focus on how information can help you address these.
By setting clear objectives, you'll not only have an accurate idea of the type of data you need to gather, you'll also have a defined path towards transforming that into practical applications that leads to tangible results.
Read more about
industry-specific chemical manufacturing tools
that can help you create a platform for more effective data integration and analytics.
Let's Connect
Contact us and we'll have a Business Development Representative contact you within 24 business hours