Big industrial equipment can deliver big cost savings through cloud-based EAM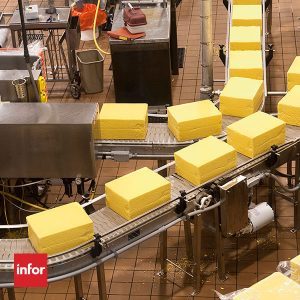 The specialized material handling equipment required for modern industrial manufacturing can quickly become a headache for maintenance managers concerned about operational efficiency, preventive maintenance, and costly failures that can harm business relationships and financial bottom lines.

But with the right enterprise asset management (EAM) strategy, the risk can translate into a major opportunity to cut costs, streamline maintenance operations, and reduce mean time between failures, said Infor EAM Technical Evangelist and Strategist Kevin Price in a recent article for Plant Engineering magazine.

"It's astonishing—and exciting—to realize how quickly the maintenance and asset management scene is changing," he said, as a cloud-based EAM system becomes "an essential tool in a modern equipment maintenance manager's toolbox."

Paper-based records and visual inspections
Almost in the blink of an eye, the state of the art in maintaining complex, expensive material handling equipment has been completely transformed.

"Until not too long ago, the best a company could do to prepare for a major failure was to make sure technicians knew what to do, keep their supply chains functioning well enough to minimize costly delays due to shortages of parts and material, and take advantage of quiet periods (December holidays, or the summer construction holiday in some regions) to schedule routine but often undifferentiated maintenance and try to spot failures before they occurred," Price recalled.

Companies relied on paper-based records to track the operating history of their equipment, and preventive maintenance usually consisted of a visual inspection. "If checklists were available in electronic form, there was a time when they were almost certainly stored on local hard drives, and they may well have varied from one department or device category to the next."

He also noted that, even if checklists were digitized and standardized, they were rarely if ever integrated with the rest of a company's operations through their ERP or EAM system.

Sensors, cloud, and mobile
All of those gaps and inconsistencies have been corrected in just a few years, making it much easier for maintenance professionals to anticipate costly, time-consuming failures before they occur.

"Today's modern EAM solutions allow better coordination of preventive and predictive maintenance, using sophisticated sensors and Industrial Internet of Things (IIoT) technology to spot subtle changes in performance before they're obvious by physical inspection," Price said. "The most successful, forward-looking manufacturing businesses are moving their IT operations to the cloud, an option that boosts cybersecurity, reduces IT costs, assures timely, trouble-free software upgrades, minimizes or eliminates costly, time-consuming modifications, and frees up in-house IT staff for more targeted, mission-critical projects."

And the very best EAM solutions optimize technicians' time in the field by integrating seamlessly with mobile and tablet devices.

To learn more about the transition to cloud-based EAM, read Kevin Price's article in Plant Engineering magazine.

Product
CloudSuite Facilities Management
Infor EAM
Region
Let's Connect
Contact us and we'll have a Business Development Representative contact you within 24 business hours