Birst 7: A new level of ease of use and collaboration across centralized and decentralized analytic teams
May 14, 2019
By Mona Patel
Cloud, digital transformation, mergers and acquisitions, big data analytics, data monetization, and more are all critical business initiatives creating an even greater divide between centralized IT and decentralized analytic teams in the business. This is why it is all too common for an organization to utilize at least two different Business Intelligence (BI) tools to support these different analytic needs.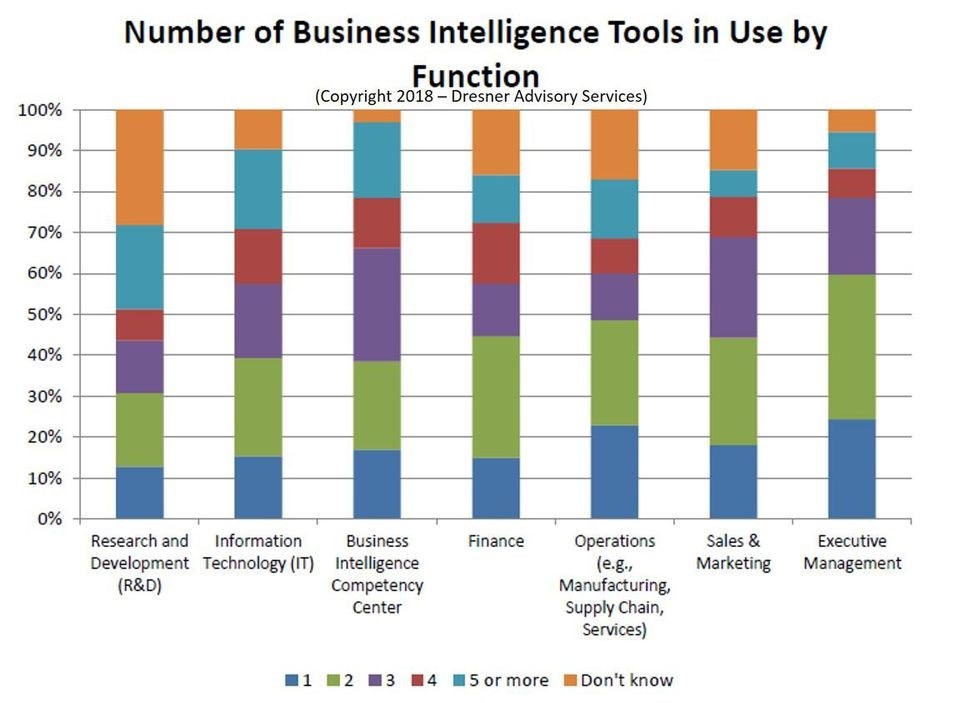 Therefore, struggling to unify these teams to maintain trusted Key Performance Indicators (KPIs) enterprise-wide, is still an ongoing challenge. To overcome these analytic silos, Birst continues its investment in a "networked" BI model by connecting IT and user-driven services for data preparation, visualization, and the sharing of insights. This unique architecture is based on the principles of multi-tenant cloud computing and the virtualization of analytic services.
With the release of Birst 7, these underlying architectural principles have culminated in enabling organizations to seamlessly connect a common and reusable enterprise semantic layer with analyst-built, self-service data prep workflows to create a networked and unified shared version of the truth across the organization. And all of this is now performed through a new, modern user interface (UI), designed for ease of use and speed.
Carlisle Fluid Technologies and SunnyD are two examples of organizations that use Birst to integrate and serve centralized and decentralized analytic teams. Not only have these companies saved money, but now their teams collaborate and collectively deliver trusted KPIs. I spoke to Brad Stilwell, Vice President, Analytics Product Strategy & Solution Consulting at Infor, to provide us with the vision behind Birst 7 and the value he expects it to deliver to enterprises looking to balance freedom and control.
What was your vision for Birst 7? How was it different from Birst 6?
The vision of Birst 6 was to provide analysts with the power of self-service data discovery. The goal of Birst 6 was to provide the ease of use needed to connect to data sets and create the analysis and visualizations required for business insight without involving IT. With Networked BI, analyst-generated insight is shared or 'networked' into the enterprise semantic layer. As a result, Birst 6 enabled centralized and decentralized analytic use cases to be combined and governed.
The vision of Birst 7 is about taking the same concepts of self-service and combining that with Machine Learning and AI, to improve ease of use and collaboration for every employee, not just the analyst. Birst 7 removes the burden of being an analyst, which usually entails creating endless reports to answer every new question, and allows them to focus on higher-value tasks. It empowers business users to generate personalized insights themselves by merely selecting a KPI of interest. Birst 7 also creates an easier-to-use experience for technical users managing the system with even finer grain control. User management, security, auditing, data orchestration, data modeling and preparation, and more are all accomplished through a single, modern interface that is more intuitive and collaborative.
When we refer to analytics, the industry refers to centralized and decentralized analytic use cases. What does this mean, and why do most enterprises need to do both?
The centralized analytics use case focuses on creating a common truth in an organization and allows the publication and distribution of this knowledge to a large number of people. Centralized analytics are about making consumption of analytics a repeatable production process. A centralized IT team commonly owns this use case because the process is generally beyond the skills and resources of individual users in an organization. Centralized use cases typically take more time to set up, but when done in volume, they are more efficient and trusted than creating this knowledge from individual teams.
The decentralized analytic use case focuses on individuals taking generally much more contained data sets around extremely focused use cases, often entirely ad hoc use cases. Decentralized analytics often focus on turning raw data into some sort of visualization or discovery that is relevant to a portion of the business.
Both centralized and decentralized analytic use cases need to be supported for the common good of the organization. The analogy I would use is Military and Defense. For economies of scale, it makes sense for the federal government to build and maintain military resources for the entire country, instead of local governments building their own teams, tanks, ships, and planes. For smaller scale, targeted needs, local governments can develop and maintain a fleet of customized tanks that are more effective for combat based on that area's military landscape without going through a time consuming and complex centralized process. These are needs that are less repeatable, require less governance, and don't require a seal of approval from a trusted central authority. Supporting the needs of decentralized analytics use cases that require freedom of self-service while still delivering the trusted, controlled version of the truth from centralized IT has been an ongoing struggle for most enterprises, which is why you see most organizations trying to tackle these use cases with multiple, disconnected tools. Birst 7 brings both of these use cases together for the first time in a single, end-to-end platform.
How does Birst 7 improve the support of centralized and decentralized analytic use cases?
Birst 7 brings a new level of ease of use, sharing, and collaboration across centralized and decentralized analytic use cases. The data modeling experience lowers the barrier to adoption because centralized or enterprise data models are accessible and can be combined with data from decentralized analytic teams or departmental-level teams. By centralized analytic teams sharing production-level data models, more departments or decentralized teams can leverage these same data models for their focused use cases. Knowledge is shared, and productivity is improved, without corrupting production-level data models, because Birst's unique architecture is based on the principles of multi-tenant cloud computing and the virtualization of analytic services deployment.
What is unique about Birst 7 in the BI market today?
Birst is the only native cloud-based BI platform with data modeling that supports both complex enterprise data modeling needs for centralized analytic teams and self-service data modeling for less complex, decentralized analytic teams. The business value inherent in this combination is greater adoption, agility, analytic innovation, and end-user productivity. Other BI tools either support the decentralized analyst or the centralized analytic team separately. Birst is the only product that integrates both use cases into a single analytic cloud-based platform. This allows Birst to deliver true analytics-as-a-service capabilities, where centralized IT can publish trusted and governed enterprise-wide data models and KPIs that the decentralized analytics teams can now extend with purpose-built, easy-to-use, self-service data preparation capabilities. This gives the best of both worlds to each part of the organization.
What types of organizations and users will get the most value from Birst 7?
Organizations that most effectively leverage their data and want to make it available to a broad user base are going to benefit more than organizations that limit data to small teams. Chief Executive Officers, Chief Data Officers, and Chief Financial Officers recognize that Birst offers true analytics-as-a-service, bringing more efficiency and agility than other BI tools can. Organizations that limit data access will see less benefit because they are not trying to empower broad swaths of the organization to use data. Birst is most effective when organizations empower every employee with enhanced analytic capabilities, pushing new insights out to the edge of the enterprise.
To find out more, watch the Birst 7 online product launch event.

Let's Connect
Contact us and we'll have a Business Development Representative contact you within 24 business hours