Birst Named to Constellation ShortList™ for Cloud-Based Business Intelligence and Analytics Platforms for 4th Straight Time - Birst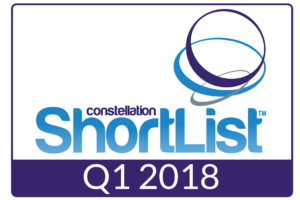 Today,
Constell
ation Research
, a leading technology research and advisory firm based in Silicon Valley, announced that Birst, an
Infor
company, for the fourth consecutive time, has been named to the
Constellation ShortList™ for Cloud-Based Business Intelligence and Analytics Platforms
.
The Constellation ShortList recognizes leading Cloud BI solutions that help companies gain deep, contextual insights from combinations of internal and external data. Constellation Research predicts that by 2020, 60 percent of mission-critical data will be accessed, rather than owned by enterprises – with external sources including SaaS, social networks, third-party enrichment data and partner information.
According to Doug Henshen, Vice President and Principal Analyst at Constellation Research, Constellation views cloud-based BI and analytics platforms as "services-enabled hubs for developing and delivering rich insights where needed, whether that's in the cloud or on premises. What's more, reports, dashboards, KPIs, alerts, and recommendations may need to be embedded into external applications. The user can't be assumed to be an internal user who can be trained, so intuitive visualization and interfaces are a must."
Brad Peters, Senior Vice President and General Manager of Analytics and Business Intelligence at Birst, an Infor company, said, "We are honored to be recognized on the Constellation ShortList for Cloud-Based BI and Analytics Platforms for the fourth update in a row. We believe our being named to the list demonstrates our unique ability to meet the needs of both IT and business users – by delivering the speed, self-service and agility that front-line business workers demand, and the scale, security, and control to meet rigorous corporate data standards.
"We continue to empower business people with analytics capabilities traditionally reserved for power users," he added. "We have extended our consumer-grade user experience with the most comprehensive set of options for preparing and analyzing data using a cloud analytics solution, as well as enhanced networking and greater interactivity."
Birst's Networked approach to BI and analytics enables a single view of data, eliminating data silos. Decentralized teams and individual users can augment the corporate data model with their own local data, without compromising data governance. Consistency comes from a unified semantic layer, which maintains common definitions and key metrics, no matter where users sit.
Birst achieves Networked BI through a modern multi-tenant architecture that aligns back-end enterprise data with line-of-business or local data. Birst's patented Automated Data Refinement extracts data from any source (data stores, applications, warehouses, big data, and unstructured external sources) into a unified semantic layer. The result is a consistent enterprise view that enables users with self-service analytics through world-class dashboards, drill-down reporting, visual discovery, mobile tools, and predictive analytics.
The Birst platform also makes it easy for enterprises to create their own analytics products or monetize their data. The platform pre-integrates data management, visual language and analysis in one place, and provides the utilities to help companies easily embed that into their business applications.
The Constellation ShortList for Cloud-Based Business Intelligence and Analytics Platforms evaluated more than 25 solutions categorized in this market. The list is determined by client inquiries, partner conversations, customer references, vendor selection projects, market share, and internal research.
Providers of Cloud-Based Business Intelligence and Analytics solutions were evaluated by Constellation Research, based on their ability to meet the following criteria:


Multi-tenant delivery of business intelligence platform and descriptive and diagnostic analytics services

Data-management capabilities, including data integration and self-service data preparation

Breadth of analysis tools, including dashboarding, data visualization and basic forecasting and predictive capabilities

Mobile reporting, visualization, analysis

Support for services-based delivery of insights into internal and external applications

Rich collaboration features for authors, analysts and consumers

Birst Free Trial
To experience how easy it is to use Birst and connect to a new level of trusted insights, sign up for a
free trial
. With the Birst free trial, business users can access data with pre-set, smart analytic connectors, prepare data with instant feedback in a consumer-grade UX, relate data accurately with smart suggestions, visualize analytics, discover new insights and more.
Read full article.
Let's Connect
Contact us and we'll have a Business Development Representative contact you within 24 business hours