Black Book 2019: Infor Cloverleaf is No. 1 across the board
July 2, 2019
By Jerry Rankin
I am very pleased to see Infor's outstanding results in the latest Black Book Market Research report. If you're not familiar, Black Book provides an independent and unbiased evaluation of leading healthcare/medical software and service providers. Best of all, the rankings are based solely on client experience.
The latest Black Book report focused specifically on top clinical data interoperability solutions. And for Infor, that means Infor Cloverleaf Integration Suite. Infor landed the over No. 1 ranking and the No. 1 spot in 12 diverse categories.
This is the first in a series of blogs where I break down the Black Book findings—there is simply too much good information to limit it to one blog. I will begin with the end—the categories of end users where we earned top honors.
Infor was ranked No. 1 for:
Providers
Accountable care organizations
Health information exchanges
Labs, pharmacies, and ancillaries
Now, let's look at some of the specific categories where Infor Cloverleaf landed in first place.
Integration and interfaces
This was based on ease of integration of backend systems, seamless interfaces to legacy applications, and what Black Book calls "true interoperability with other healthcare organizations and third parties."
Reliability
This pretty much speaks for itself, but this category honored Cloverleaf for service levels, industry expectations, consistency, and overall solid product and service.
Data security and backup services
This affirms Cloverleaf's high standard of security and data back-up services, and calls out specifically the product and service offerings for physician and hospital/IDN affiliate practices and entities.
Best of breed technology and process improvement developments
To quote, "Vendor technology elevates customers via capabilities, equipment, processes, deliverables, professional staff, leadership, quality assurance and innovative initiatives."
Support and customer care
A significant part of Black Book's ratings are the dedicated talent and commitment of the professionals supporting the evaluated products. I think I am especially proud that Cloverleaf support personnel and our trusted partnerships with our clients earned us the top spot in this category.
There's more that I will cover in my next set of blogs – everything from recognition of our accountability, ethics, and transparency. To all of our clients, partners, and staff who helped elevate us to all of these No. 1 spots, a big "Thank you!"
-Jerry Rankin, Strategy Director, Healthcare Interoperability, Infor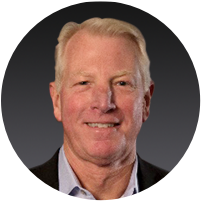 Product
Cloverleaf Integration Suite for clinical interoperability
Region
Let's Connect
Contact us and we'll have a Business Development Representative contact you within 24 business hours