Black Book 2019: Our people make us No. 1
July 10, 2019
By Jerry Rankin
In a recent blog, I outlined how Infor—specifically our Cloverleaf integration engine—captured several top spots in the renowned Black Book 2019, which provides an independent analysis and ranking of leading healthcare/medical software and service providers.
In that blog I provided details on how Infor Cloverleaf Integration Suite made the grade in terms of technology. In this blog, I want to outline how Infor stood out in the very human categories of relationships, culture, ethics, and all of the other areas that make us a true partner for our clients. As the report states, "There are no disconnects between promises and delivery."
Infor was rated No. 1 in 12 categories. Among those were:
Client relationships and cultural fit
The Black Book evaluators—those who actually use the software—evaluated whether the vendor honored customer relationships, and acts to elevate the customer's reputation. Among the other metrics are simplicity of governance of engagement, no issues with transparency or quality, and no "culture clashes."
Trust, accountability, ethics and transparency
Trust. Is there anything more important in a business relationship? I was proud to see that clients recognized Infor's reputation, people, processes, and resources to effectively deliver both business and clinical results. It also affirmed that Infor keeps its promises.
Brand image and marketing communications
While this sounds superficial, this category really delved into how Infor backs up its marketing and sales efforts with actual results. In addition, it affirms that Cloverleaf clients get the product, experience and data integration results they expect. This category also highlighted something very important in Infor culture—integrity and values—and states that it is seen at every level of the organization.
In addition to these, Infor rated No. 1 in:
Strategic alignment of vendor offerings to physician practice goals and client's mission
Training
Deployment and EHR implementation
Integration and interfaces
Reliability
Data security and backup services
Support and customer care
Best of breed technology and process improvement developments
We are very honored by these results, and there's still work to do. Infor Cloverleaf is a technology in which we continue to invest in terms of research, development, and as the Black Book results show, people.
-Jerry Rankin, Strategy Director, Healthcare Interoperability Infor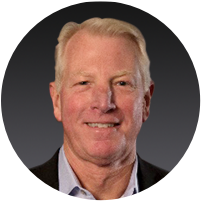 Product
Cloverleaf Integration Suite for clinical interoperability
Region
Let's Connect
Contact us and we'll have a Business Development Representative contact you within 24 business hours