Lisa Lewis reflects on Black History Month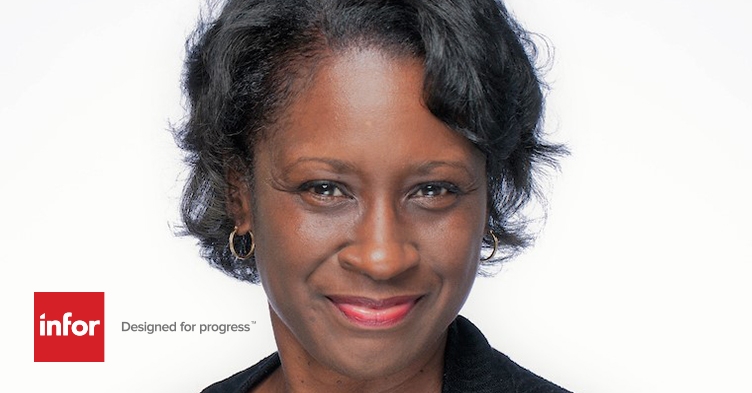 Throughout Black History Month, Infor will be featuring a few of the people that make us great. Black History Month is a time for reflection and a chance to recognize the perspectives of the people who work here, which allows us to better appreciate those experiences and continue to grow as a company. Our first article, featuring Lisa Lewis, helps us do just that.
As a Director within the Infor GT Nexus Global Services organization, Lisa manages Support teams in our New York, California, and Hamburg, Germany, offices. Day-to-day, she works with our various teams to ensure customer queries are addressed to client satisfaction while maintaining measured standards in an ever-changing technical environment. At GT Nexus, and now Infor, she's found a workplace that has encouraged her to be successful. "It appeared to be a place I could learn, contribute my brand of knowledge and be acknowledged. I was right. … I've worked with some impressive individuals that had a collective drive to be the best at what they do, and I was able to grow as a productive member of the team."
"I've been with the company over 15 years and have truly relished the opportunity as it has challenged me to succeed."
Part of what has contributed to this success has been the ability to self-motivate, and a keen awareness of the intricacies of her work environment. She enjoys being somewhere where she can think outside of the box, and an environment like ours has challenged her to find ways to be impactful. Ultimately, she's an optimist with a realist foundation.
"As a Black woman navigating in a space that may not always mirror my likeness or what is familiar, my mantra has always been to reflect what I value and share my contributions in its various forms, with the intention of leaving a positive footprint. I've taken on a self-imposed responsibility of being a role model hoping to measure up for the good."
Reflection has also played an important role in her career and personal growth. When it comes to travel, she enjoys interacting with different cultural communities, as it keeps her mindful of ways to better communicate in all aspects of her life. This type of consideration is what enables anyone to prepare themselves for continued success.
For Lisa, the same could be said of Black History Month.
"It is a time when I and conscious individuals take a pause to recognize the astonishing influences within the African diaspora. I take pride in discovering, reveling in, and paying homage throughout my journey … Black History Month just reaffirms."

Let's Connect
Contact us and we'll have a Business Development Representative contact you within 24 business hours