Brace for Impact: Inforum 2017 and Workforce Xi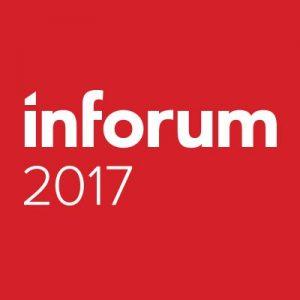 It's hard to get everyone in the same room. This is especially true when the audience is coming from different countries and continents, various industries, and due to the variety of stakeholder interests. Last week Infor hosted its global customer conference in New York City. Inforum 2017 – as it's affectionately called – was without question, the most exciting and productive event that we've ever orchestrated. Literally, thousands of Infor employees and partners had a role in the success of this agenda, but it was our customers – well over 7000 of them to be exact – that made the real difference.


Massive undertakings like this start with one simple question – what's the one thing you'd say if you had every customer, partner and analyst in the same room at the same time? It's an intimidating idea. But, when you have so much to say – and when much of the dialogue was created together – it becomes altogether very natural. Over 2½ days, Infor hosted its community to share details of the innovative success of customers, the value addition from partners, the analysts view on comparative achievement, and what will happen next as we continue to co-create together. Oh, and Bruno Mars was there too.


It was about Infor, it was about everyone. Let's take a look at the four important themes of Inforum 2017 as it relates to Workforce Xi, the world's first completely digital Workforce Management platform.

A Match Made in the Business Heavens


Look no further than the title of Charles Koch's 2015 book, "Good Profit: How Creating Value for Others Built One of the Word's Most Successful Companies", to understand the symbiotic relationship between Infor and Koch. Koch didn't just entrust $2B to the Infor strategy. What they actually did was invest in the people that use – and will use – Infor applications and services each day. Talk to any one of Koch's 120K employees around the world and you'll see the subtle distinction – customer objectives always come first. Yes, access to capital will accelerate innovation and expand our disruptive tendencies but the supporting driver is to create uncommon value for customers. What an incredible partnership we've created.


Workforce Xi engages employees in a uniquely modern, mobile, and digital way. By creating value for employees, in the form of access-to-data, these same employees will provide enhanced levels of customer service and/or productivity on-the-job. An alternative view on this concept is application(s) that are developed and used in isolation e.g., sufficient for back office number-crunching but decidedly not consumer grade in terms of user experience. Anti-modern applications don't create value for the employees and in-turn those employees are disengaged. Customer service is poor and productivity weak. Workforce Xi creates uncommon value for employees, executives and all other stakeholders in between.

Customers and More Customers


Customers were showcased at Inforum 2017 in a way that's never been done before. Of the 1000 education sessions and mainstage presentations, customer achievements were the storyline. More specifically, for every one application enhancement or integration or interface, there were two customer success stories that made it all come-to-life. Let's use the Bank of America example. Among 90K other customers, they were awarded Customer of the Year. Not only did they deploy Workforce Management – Forecasting and Scheduling Optimization – to their Retail Store Operations in less than four months, the longer-term impact has been nothing short of amazing. Scheduling effectiveness and accuracy, overall staffing costs, and customer satisfaction ratings have each experienced dramatic improvements.


The Workforce Xi team hosted many other customers in addition to Bank of America, at Inforum 2017. This included notables such as Verizon, JC Penney, and Pilot Flying J. In fact, Pilot led an informational session about their transformation journey with Infor. Mike Rodgers, Pilot's SVP and CSIO, provided great soundbites about the imminence of artificial intelligence, the exponential cost of managing infrastructure, and the natural selection of Infor's cloud application strategy to meet the complexity of their business.

If it Ain't Broke, Don't Fix It


As the Infor strategy evolves by enhancement, there remains a constant principle. Infor develops applications that are Specialized by Industry. We are committed to reducing the expense and complexity associated with enterprise business applications by delivering core software that is networked and more available. It's never been sustainable but with the proclivity of cloud – highly customized applications and the unnatural service models needed to support them, become the single greatest risk to success. Therefore, Infor rejects generic applications that are positioned by our competitors for use in every industry and/or sub-vertical. We made it abundantly clear at Inforum that we will continue to invest in product portfolios that are industry-specific and networked. Customers were delighted at the ongoing commitment to open, industry specialization in how we develop, sell, implement, and support.


Workforce Xi is a design-forward platform that leverages different app components based on the industry in which it is deployed. Take, for example, workload demand models, labor standards or scheduling parameters – these components deviate drastically from retail to manufacturing to hospitality. All within core software, Workforce Xi can accommodate these use cases and requirements. Further, we leverage networked competencies to assess native and third party data for operational analytics. This insight becomes invaluable to making strategic decisions in real time; when that data can still have an impact.

Artificial Intelligence seems Pretty Real to Me


Easily the most revolutionary announcement at Inforum was the birth of Infor's new Artificial Intelligence platform, Coleman. Named after the exceptional NASA Mathematician, Katherine Coleman Johnson – Coleman surfaces data and improves common business processes through powerful machine learning elements. Infor applications will leverage Coleman's natural language processing and image recognition to chat, hear, talk, and make our technology more accessible and easy-to-use. These capabilities are an extension of the digital and social components present across all of Infor's applications today. Customers are ready to embrace Coleman for two simple reasons. It bears an innovative yet familiar use-case that will promote engagement, and its intuitive voice recognition tech will create untapped efficiencies. Coleman also fits neatly into the BI/analytics strategy that is now complete with the Birst acquisition.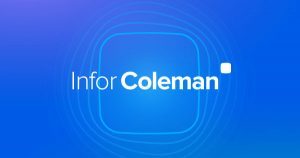 Workforce Xi is a cloud-based and social ready platform. It leverages three types of BI/Analytical formats – predictive, operational, and assessment – to enhance decision support with every iterative use case. Over time, machine learning and A.I. components improve the accuracy of the recommendations it makes. Further, it's mobile first and responsive thereby accessible by any device with the touch of a finger, and now the spoken word. Workforce Xi will leverage Coleman to make analytics more accessible, and we've already started work on a series of voice prompts for everyday common search needs.


Inforum 2017 was an incredible event – an event about customers and creating uncommon value.

Dr. Scott Morgan, Vice President, Workforce Management, Americas, @scottmorgansphr
Product
Infor Workforce Management
Region
Let's Connect
Contact us and we'll have a Business Development Representative contact you within 24 business hours