Breakthrough business models, Part 1: Why equipment dealers and rental firms need them
This is part one of a four-part series about developing new business models in the equipment industry
Most construction equipment and rental dealers will admit that there is less differentiation between products today, resulting in increasing pressure on prices and lower margins. Parts are available from a proliferation of sellers and it's easier than ever for customers to shop for the lowest price. Customers want to own less and rent more. We have technology with the potential to improve productivity and profitability for dealers and their customers, yet adoption lags. Why? In a Fast Company article , authors John Elkington and Richard Johnson argue that we need more breakthrough business models, not breakthrough technology.

"Business models are what connects a technology's potential with real market needs and consumer demand," says the authors.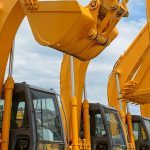 Strategy consultant and author Kay Plantes, believes that business models have become a key way to differentiate from the competition, replacing product features and benefits.

A business model defines how will you create, deliver and capture value for your customers. Consider how these innovative business models enabled these companies to differentiate themselves in their markets:

Cemex created a business model based on reacting quicker than any competitors. Instead of providing ready-mix concrete (a product), they promise cement delivery within 20 minutes of a request.

Engine manufacturer Rolls Royce shifted from selling engines to selling "uptime." This move redefined its operations and created a new industry standard.

Gardner Denver used aggregated data to change its business model. By integrating wireless monitoring throughout its industrial product line, they were able to identify service opportunities based on real-time feedback and aggregated data from customers.

Harley-Davidson's business model focuses on experiential services that support the brand. By offering riding classes through their dealerships, they create community and are able to drive product sales and loyalty.

According to Elkington and Johnson, breakthrough business models typically satisfy unmet needs or the needs of those who have been ignored. They may rely on real time sharing of information to unlock the value of assets by matching "needs" with "haves," giving a boost to both efficiency and access.

Business model changes can be proactive or forced by competitors. In this era of change for the construction industry, dealerships and rental companies need to be proactive about evolving their business models. Satisfying unmet needs or sharing information in real time requires a deep understanding of customer needs. A breakthrough business model redefines the value customers receive, how they receive it, how they pay for it.

Identifying the opportunities for business model innovation will mean answering a lot of questions. In this four-part series on breakthrough business models we will talk to experts on business model innovation, help you navigate through the questions you need to ask, and review the attributes of business models that have potential to work in your market.

Sources:

https://www.fastcompany.com/40540343/we-need-breakthrough-business-models-not-breakthrough-technology

http://www.innovationmanagement.se/imtool-articles/why-business-model-innovation-is-critically-important-today/
Industry
Equipment
Equipment Dealers Rental & Service
Let's Connect
Contact us and we'll have a Business Development Representative contact you within 24 business hours