Breakthrough business models, Part 2: Where to look for opportunities
Part two of a four-part series about developing new business models in the equipment industry

Innovative business models are viewed as a way to protect businesses from disruption. Unlike product innovations, multi-dimensional business models are more difficult for competitors to replicate.

According to Soren Kaplan, best-selling author of Leapfrogging and The Invisible Advantage, and co-founder of UpBOARD , one of the first steps for business owners when pursing a new business model should be an assessment of the current industry. "If new competitors are entering the market, if competition is increasingly based on price, if differentiation is harder, you're in a mature market," says Kaplan. "This means you're likely to see business model innovation happen."

With digital disruption happening in virtually every industry, your choices are to drive it yourself or become the next Blockbuster or Borders.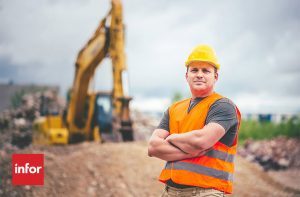 To drive it yourself, Kaplan describes a process anyone can use to uncover and create new opportunities. Using his LEAPS process (Listen, Explore, Act, Persist, and Seize), companies can learn to recognize solutions that "leap" beyond the current expectations of customers, partners, employees, the market, and the competition.

In the 'Listen' phase, try to find "sparks of surprise," centered around identifying an unmet customer need, problem or opportunity.

"A good business model is one that focuses on a customer need or pain point," he says. "Listen to your customers and get very close to them." At the same time, don't expect too much. "Customers may tell you what they are struggling with, but they are not going to tell you the next business model they want from you," says Kaplan.

In the 'Explore' phase, Kaplan suggests looking outside your comfort zone. "Look at business models in other industries. "A good example is ZipCar, which disrupted the automotive rental industry by allowing users to pay by the hour," says Kaplan. Others include MetroMile in the insurance industry and websites like NextDoor. Consider how you might innovate an experience platform, like VRBO or disrupt the market with data and analytics that will add value and be difficult for competitors to replicate.

"Changing the economics of how people purchase is other option," says Kaplan. "Look at what you're selling and what your customer cares about." Think about service and product bundling, paying by the hour or minute, via a subscription or license.

Networks can add value as well. Consider how the aggregation of data across your network might add customer value. Make your systems and software more compatible with what customers are using.

In Kaplan's 'Act' phase, companies take steps to learn what works and doesn't by testing out early ideas directly with customers. "It's hard to predict the success of a business model. You have to try a bunch of stuff out and iterate," says Kaplan.

In the 'Persist' phase, businesses need to move through what Kaplan calls 'The Failure Zone.' "When you're going for breakthrough success, you'll never get there by relying on all safe steps to get you there," says Kaplan. "Failure is part of the process and you need to know how to respond to it."

In the last phase, businesses are able to finally 'Seize' the fruits of their labor. Optimism and bigger wins occur in this stage when you scale up the new opportunity.

According to Kaplan, it's important to develop a culture that supports innovation. "You need to be constantly trying to understand the pain points and issues with your customer in a holistic way," says Kaplan. "You need fast learning, trial and error and iteration so you take risks by thinking about the possibilities and sharing with customers." An outside perspective, as well as some time and a little investment are also required.

Time may be the biggest challenge to finding opportunities in the equipment market, but the risk could be substantial for dealers and rental companies who choose to wait. If you want a sustainable competitive advantage, you need to leap into innovative business models now.


Industry
Equipment
Equipment Dealers Rental & Service
Let's Connect
Contact us and we'll have a Business Development Representative contact you within 24 business hours