Breakthrough Business Models, Part 4: Usage-based pricing; Servitization
Part four of a four-part series about developing new business models in the equipment industry

Dealers have always been focused on service, but today, as manufacturers and dealers seek to differentiate themselves both are increasingly reliant on services. The services provided by the dealer and manufacturer have become as important to brand loyalty as the equipment itself.

This name for this trend is called servitization and it simply means applying a service to a product in order to create additional value or a new offering to customers.

The servitization of the heavy equipment industry has been evolving for many years. While onboard technology enhanced the performance of single machines, the data it produced was rarely accessed for other purposes. In contrast, today low-cost sensors and wireless technology allow for real time analysis of the data of entire equipment fleets, allowing dealers to extend their offerings to include fleet management and other services. Still emerging is the use of analytics and artificial intelligence to provide additional customer insights.

Finning Caterpillar is an example of dealership that is expanding its digital expertise and service offerings. The company offers five levels of equipment management services with the highest level including a fixed price repair and maintenance agreement. Finning drone services that capture site data in minutes rather than days. Technology also enables the dealer to manage project data such as quantities, cycle times and load counts to improve productivity.

As the number of connected machines increases, Finning sees its opportunities growing. President and CEO Scott Thomson reported that the percentage of the company's connected machine population has grown from 20% in 2015 to 40% in 2017. "We expect to have 60% of our machines connected by the end of this year, and we are track to hit our target of 80% connected machines by the end of 2019," he said in an investor call on May 10, 2018.

On the same call, Dave Cummings, EVP, Digital and Technology for Finning reported that Performance Solutions revenue was up 50% since 2015. Performance Solutions is the company's term for a knowledge-based solution that helps their customer base run their equipment more effectively or more efficiently, and it's typically fueled by data or digital technologies. Cummings sees a shift toward a "network of optimization with an outcome focus."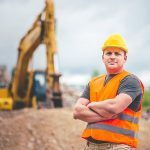 As servitization advances, a dealer may sell a contractor the ability to move X amount of dirt for $XX per ton. It's all about the result, not which piece of equipment will do the work or how many hours it takes. By focusing on the result, the customer meets their objectives without worrying about how the dealer will make it happen. The dealer assumes the responsibilities—and risk.

Of course, Caterpillar and Finning are not the only manufacturer and dealer embracing the data provided by digital technologies. In an article for The Manufacturer, Christine Billaud, director of business technology at Volvo CE talks about the new business models enabled by technology: "Another model we are investigating is outcome-based pay methods," says Billaud. "In other words, the customer is paying only when we are managing to deliver concrete value to him."

The belief is that once customers are connected with the manufacturer and dealer, it will be more difficult for the customer to take the business elsewhere. But a servitization strategy is not without risks, and success will be depend on the ability to take aggregated data from customers and leverage the insights into superior service and maintenance at a reduced cost.

Dealers and manufacturers will be entering new territory as they learn to manage and deliver multi-year partnerships to control long term risk and exposure. Their marketing focus needs to change from being focused on transactions to being focused on relationships. Above all, they are going to have to work with customers to better understand new ways they can deliver value to the customer – this will create the new revenue streams and usage-base pricing models of the future.


Industry
Equipment
Equipment Dealers Rental & Service
Let's Connect
Contact us and we'll have a Business Development Representative contact you within 24 business hours