Brianna Zink and Danielle Miller to present poster at 2018 ANA conference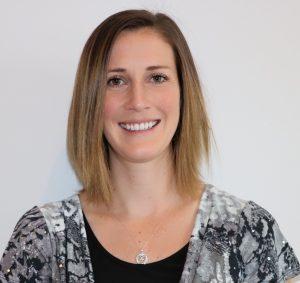 I'm excited to announce that a poster developed by Danielle Miller, RN, and me will be presented at the
2018 ANA Quality and Innovation Conference
, March 21-23 in Orlando.
Danielle, as Chief Nursing Officer, Clinical Applications at Infor, and I will be presenting the poster, "Using patient workload requirements to drive staffing." Our submitted abstract focuses on how to determine the best workload and staffing levels to create positive patient outcomes, and was selected via a peer review committee from a pool of hundreds of applicants.
What we'll be discussing centers on staffing ratios that are based on the needs of patients. Exploring how to leverage technology can allow organizations to look at ways to improve patient outcomes by staffing according to the unique needs of the patients they serve. Technology can match nurses with patients who require care based on their skills and expertise.
Nurses realize that no two patients are the same, even if they have the same diagnosis. The fact is, some patients require more care than others, and determining the best workload and staffing levels is a delicate balancing act. Using an embedded methodology helps healthcare organizations deliver better overall care by providing better support to staff and management to communicate care requirements for each patient.
Using
technology
, managers can create and edit sophisticated schedules by automatically assigning employees to meet required demands of the patients. Accessing real-time workload coverage indicators and key workforce summary statistics allow for organizations to safely staff for the unique needs of their patients in a streamlined process.
Managers now have data for building budgets and leaders have data to help maintain equitable workloads. Finance can easily align workload instruments to fiscal standards while IT can interface with applications to meet system requirements. The ability to extract data directly from the EMR can assist not only front line leaders with staffing decisions, but by using real time data, providers can make real time decisions that positively impact patient care.
Leveraging advances in technology allows organization to move beyond traditional staffing matrices and ratio or guideline staffing. Technology supports real time decision-making based on objective nursing criteria to offer an opportunity to leave the comfort zone of ratio-based staffing and adapt an innovative way to change the way care is delivered by incorporating a staffing plan designed to directly meet the needs of the patients in our care.
Our poster will be presented on March 21 between 4:30 and 7:30 p.m. We look forward to seeing you there.
-Brianna Zink, RN, BSN, Account Manager
Let's Connect
Contact us and we'll have a Business Development Representative contact you within 24 business hours