Brooklyn Nets and Infor launch NETSTEM with a pack of kids
If you want to inject energy into a new program launch, just add middle schoolers. The Brooklyn Nets and Infor recently invited a whole gym-full of them to help launch NETSTEM at Bedford Stuyvesant New Beginnings Charter School in Brooklyn—and it worked. Energy explosion—for basketball and for STEM learning.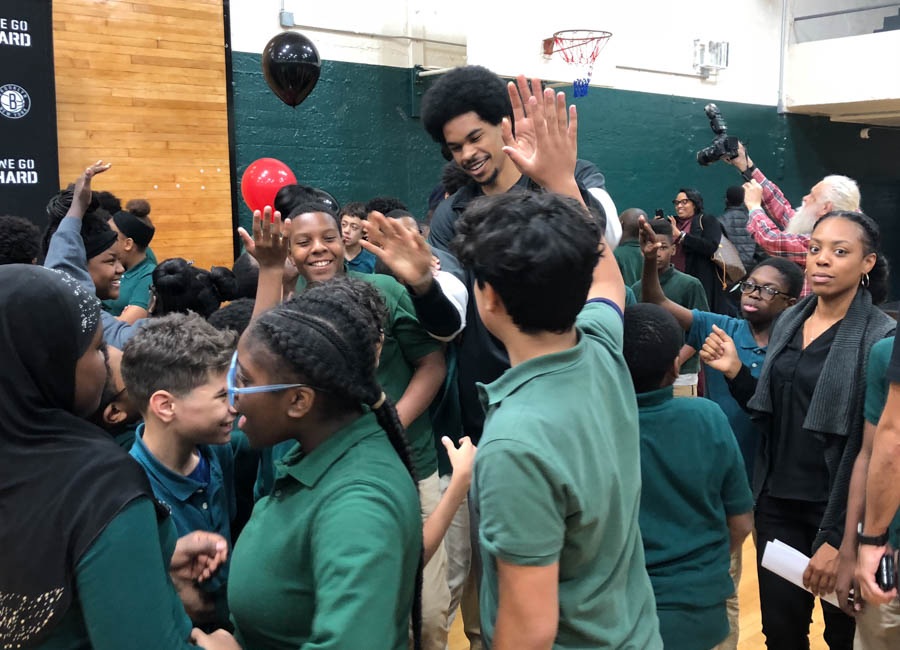 The kids had plenty to get worked up about, including meeting with Jarrett Allen, the Nets' center and someone with a real passion for technology.
But the NETSTEM program is pretty cool, too. Everfi, the organization responsible for the technology being used in the NETSTEM program, aims to tackle intractable issues that prevent kids from reaching their full potential by leveraging technology. STEM education is one of these core issues, and so NETSTEM programs include 1. Endeavor: STEM career exploration and 2. Gametime: the science and math behind the game of basketball.
30 students got to demo the course for Infor guests Maksim Petriv, director of product and technology, and Martine Cadet, VP of global talent enablement, who also appears in the program intro video. Then an assembly of 75 after-school students got to ask the guests their questions about the value of STEM and much more, and the panelists imparted plenty of wisdom.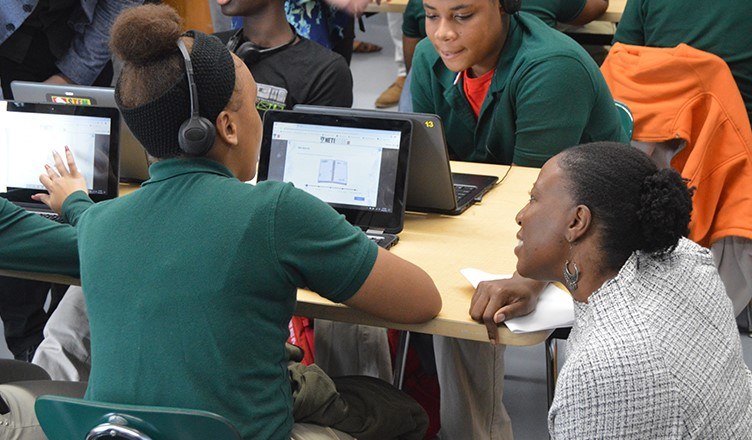 "Bedford Stuyvesant New Beginnings is thrilled to partner with Infor and the Brooklyn Nets on the NETSTEM initiative. Our middle schoolers are digital natives, who live and learn using technology in their everyday lives. With these new design tools to express their creativity, they will have vital opportunities to grow as young people as they move on to college and careers," said Nicholas Tishuk, executive director of Bedford Stuyvesant New Beginnings Charter School.
At least 15 other schools in the city have also adopted various Everfi programs, including Endeavor and STEM of Basketball, so the NETSTEM launch event was just the beginning of an exciting process.
As a tech provider and avid proponents of STEM education, sponsoring this initiative is a perfect fit for Infor. Infor and the Brooklyn Nets have a wide-ranging partnership that extends to team performance, fan experience, team business operations, and most prominently, a jersey patch sponsorship. When opportunities arise, there's plenty of things we work together on off the court as well. Working with the Nets and Everfi to launch a program that is not only relevant to our business, but meaningful in the lives of hundreds of kids is a treat, and we look forward to seeing what the program will accomplish.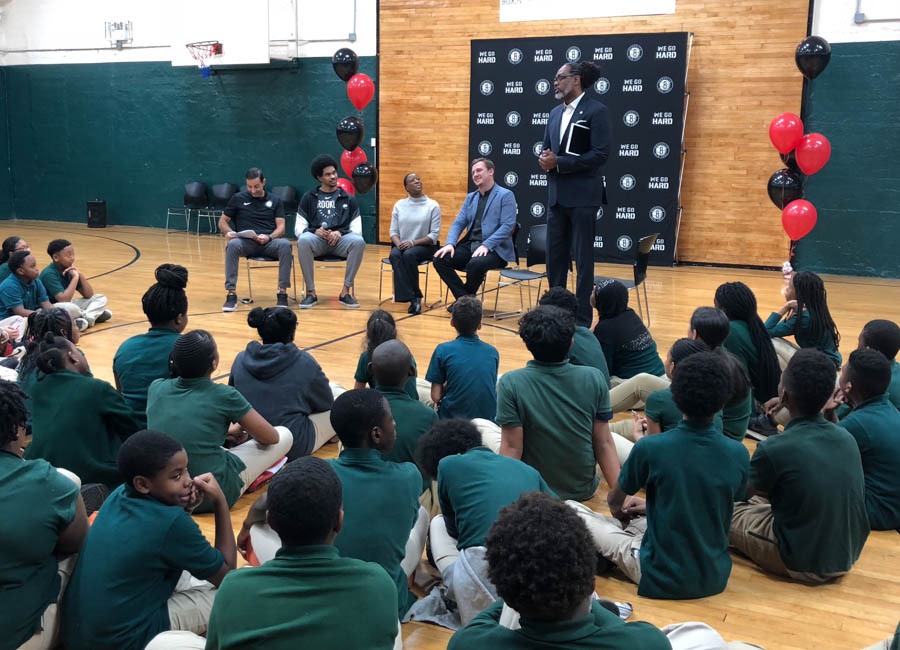 Let's Connect
Contact us and we'll have a Business Development Representative contact you within 24 business hours